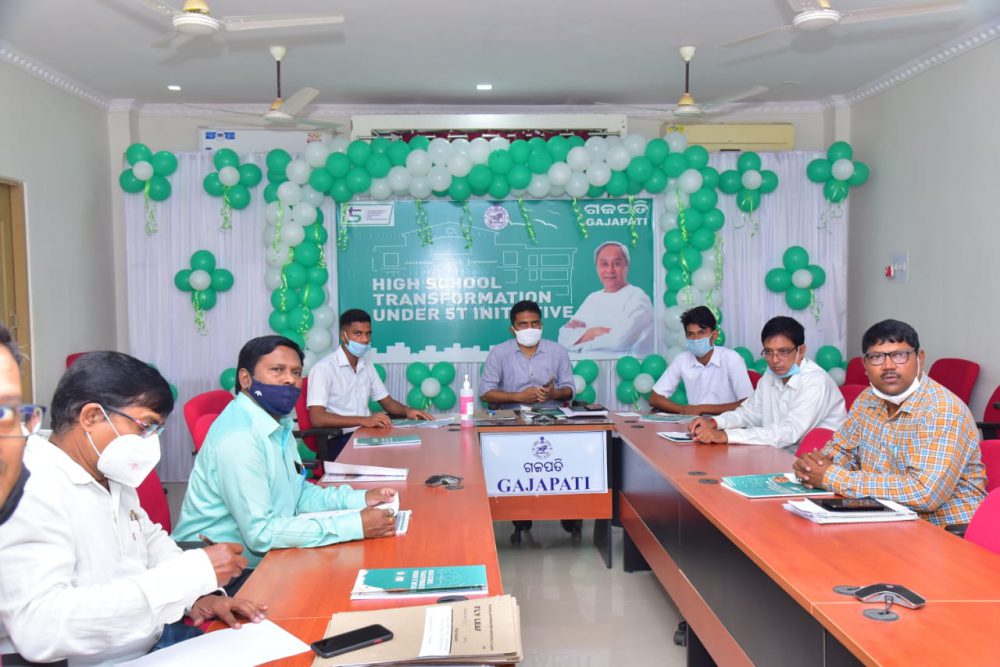 Secretary to CM (5T) VK Pandian today launched the 'High Schools Transformation' programme in Gajapati district as part of the 5T initiative.
The 5T Secretary launched the ambitious programme at five government-run schools in the district through virtual mode to transform the schools with state-of-the-art infrastructure for the development of the students.

The schools are MR Boys High School, Paralakhemundi; SKCG High School, Gurandi; Government High School, Gumma; Government High School, Chelligada and Government UG High School, Sinkulipadar.
The schools will be equipped with modern facilities such as Smart Classrooms, e-library, science laboratory, sports facilities, reading rooms and other facilities.

The 5T Secretary interacted with the officials and teachers and discussed about the available amenities and sought suggestions from them on improving the schools.
Gajapati Collector Anupama Saha was present on the occasion.