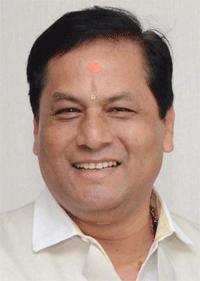 New Delhi: Gopalpur Port has taken many precautionary measures to protect the port infrastructure from disaster, said Union Minister of Ports, Shipping and Waterways, Sarbananda Sonowal in Parliament.
These aspects include physical model studies during design of breakwater and quality control parameters and procedures as per the relevant standards to validate structural durability of berths, the Minister stated.
As the Odisha coast is vulnerable for cyclones, disaster management plans have been made for Paradip Port, Dhamra Port and Gopalpur Port, said he
Indian Register of Shipping has carried out risk assessment of Paradip Port and in the month of February, 2021 prepared the Disaster Management Plan as per the template provided by National Disaster Management Authority (NDMA), said Minister of Ports, Shipping and Waterways, Mr.Sonowal in Parliament recently.
Paradip port is ready with the equipment and standard operating procedures (SOPs) as per disaster management plan (DMP), cyclone contingency plan and oil spill contingency plan, he said.
The non-major ports are under the jurisdiction of Odisha Government. At present two non- major ports at Dhamra and Gopalpur are functioning in the State, Mr.Sonowal informed.
At Dhamra port, he said, a disaster management team along with a disaster management plan has been formed to ensure management and safety of personnel and equipment during disaster.
Similarly, the He further said that the Government of India has sanctioned Rs.68.50 crore for relief and re-construction of Paradip port in the wake of super cyclone in 1999.
Informing about the study conducted to analyze health of the coastal region in Odisha affected by construction of ports, he said the Ministry of Environment, Forest & Climate Change has prepared a report namely; National Assessment of Shoreline change; Odisha coast during the year 2011.
The report has made assessment of erosion along the coastal stretches of Odisha. Further, in order to ensure sustainable development of ports, Maritime India Vision (MIV) 2030 was released which envisages development of ports with safeguard for environment protection by adopting sustainable methodologies, added Mr.Sonowal.