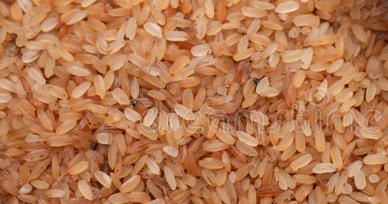 New Delhi: It seems that the Union Government is not in favour of lifting all surplus par-boiled rice from Odisha, for which the BJD Government is fighting for a long time.
This was indicated in a written reply given by Union Minister of State for Consumer Affairs, Food & Public Distribution, Sadhvi Niranjan Jyoti in Rajya Sabha, yesterday.
BJD MP Prasanna Acharya has asked, "Whether it is a fact that the Food Corporation of India (FCI) has refused to receive surplus par-boiled rice from Odisha, if so, the reasons therefore,"
In her reply, Ms.Sadhvi said a Memorandum of Understanding (MoU) was signed between the Government of India and the State Government for procurement of paddy from farmers.
A clause of the MoU stipulates that —"if the stocks of the rice procured by the State Government exceeds its allocation under targeted PDS and other welfare schemes, such excess stocks shall be handed over to FCI by the State Government. However, FCI shall have the option to specify whether such excess rice that would be handed over to FCI for central pool by the State Government shall be in the form of raw rice or Parboiled rice to meet overall consumption requirement of the country."
Due to burgeoning stock levels of parboiled rice in the central pool, it was informed to the States that FCI will not be in position to accept parboiled rice during KMS 2021-22. However, States can procure parboiled rice for consumption within the State, the Minister said.
Still, on the request of Odisha Chief Minister, Government of India vide letter dated 03.11.2021 has allowed to Odisha for delivery of 5 Lakh MT of parboiled fortified rice to FCI during KMS 2021- 22 and remaining surplus custom milled rice in the form of raw rice, she informed.
This reply of the Union Minister indicates that the Ministry is not going to lift the excess parboiled rice from the State.
Giving details of surplus rice lifted by FCI from Odisha during past five years, Ms.Sadhvi said 16.09 Lakh Metric Tonne (LMT) rice lifted in the Kharif Marketing Season (KMS) 2016-17 while 12.36 LMT rice lifted in 2017-18, 17.83 LMT in 2018-19, 17.21 LMT in 2019-20 and 18.99 LMT during last year.
During Kharif Marketing Season 2021-22 (Kharif crop), up to March 15, 2022, 56.19 Lakh Metric Tonnes (LMT) paddy has been procured by State Procuring Agencies, she added.