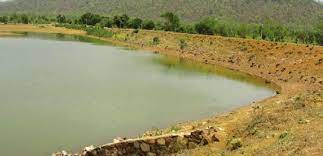 Bhubaneswar: Geo-tagging of all water bodies in the State will be done under 'Jal Shakti Abhiyan: Catch the Rain' campaign.
Department of Water Resources on Thursday asked all Collectors to take forward the campaigning in their respective jurisdiction.
The campaign aims at storing rainwater by taking up maintained of existing rainwater harvesting structures, construction of new artificial recharge structures, revival of existing ponds & water bodies, rejuvenating wastelands and rivers, sources said.
Apart from the above, the Government will also create a comprehensive inventory of all water bodies in the country by geo-tagging those. A district-level water conservation plan will be prepared using this scientific database, the sources said.
Jal Shakti Kendras will be set up in all Districts to implement and monitor the plan. For this purpose, the National Water Mission has sought details of officials and banks to allocate fund.
Out of 30 districts, 18 districts have submitted the details while the remaining 12 districts have been asked to do the same. The Centre has decided to provide Rs 2 lakh to each district for geo-tagging of the water bodies, they said.
On March 22 this year, Prime Minister Narendra Modi had launched the Jal Shakti Abhiyan: Catch the Rain campaign on the occasion of World Water Day.
The campaign is being launched as a Jan Andolan to take water conservation at grass-root level through people's participation to accelerate water conservation across the country.
The campaign is intended to nudge the State and all stakeholders to create Rain Water Harvesting Structures (RWHS) suitable to the climatic conditions and sub-soil strata to ensure storage of rainwater, as rains falling in the four/five months of monsoon are the only source of water for most parts of the country.