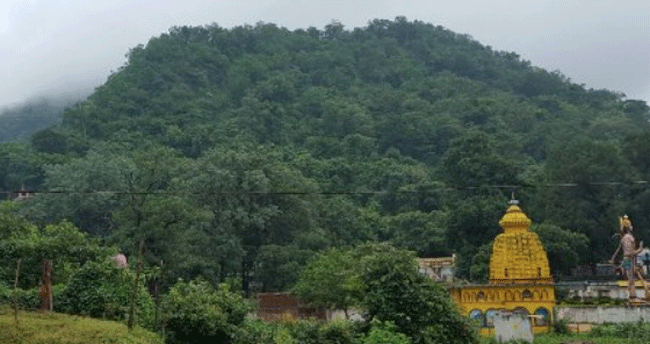 Bhubaneswar: Keeping in view of its importance for its rich biodiversity, the State Government has declared the Gandhamardan hill as a Biodiversity Heritage Site (BHS).
The State Forest, Environment and Climate Change Department has issued a notification to this effect.
Gandhamardan hill, spanning 18,963.898 hectare over Bolangir and Bargarh districts, became the third biodiversity heritage site of the state.
Earlier, Mandasuru Gorge in Kandhamal district and Mahendragiri Hill Range in Gajapati district have been declared as BHS.
As per the notification, out of 18,963.898 hectare of Gandhamardan Hill (Gandhamardan Reserve Forest), 12,431.8 ha are coming under Bargarh district and 6,532.098 ha under Balangir.
The hill is considered as the treasure trove of medicinal plants and an ayurvedic paradise of Odisha. This ecologically fragile ecosystem is rich in floral and faunal diversity having diverse socio-economic, ecological and biological significance for the people of Odisha.
The floral diversity of the hill comprises 1055 plant species that include 849 angiosperms, 56 Pteridophytes, 40 Bryophytes, 45 Lichens and 02 Gymnosperms and 63 species of Macrofungi.
The faunal diversity comprises 500 species of animals that include 43 Mammals, 161 Birds, 44 Reptiles, 16 Amphibians, 118 Butterflies, 27 Dragonflies and 7 Damselflies and 83 species of Spiders.
Two historical monuments such as Nrusinghanath Temple located on the Northern slope and Harishankar Temple located on the Southern slope of the foot hills of Gandhamardan have immense cultural significance. These two hill shrines are the two major pilgrimage sites of Odisha.
In his chronicles Hiuen Tsang had described this hill shrine as a Buddhist heritage site named Parimalagiri.
"At present the rich biological resources of this cultural landscape are under pressure due to various anthropogenic and climatic factors, and the traditional ecological knowledge associated with the bio-resources of the hill is declining. The long-term protection, conservation and management of biological resources of the Gandhamardan Hill is of utmost significance for the State," read the notification.
After the Odisha Biodiversity Board (OBB) received proposals from the Biodiversity Management Committee (BMC) of Nandupalla, Telenpalli, Bartunda, Mithapalli as well as proposals from DFO Balangir and Bargarh and other stakeholders to declare the hill range as a biodiversity heritage site, a detailed inventory of the flora and fauna in the hill ecosystem was prepared.
In December last year, the Board had sent a proposal to the State Government to declare the threatened and ecologically sensitive landscape as a 'Biodiversity Heritage Site' for its ecological and biological significance. Now, the Government notified it as BHS.