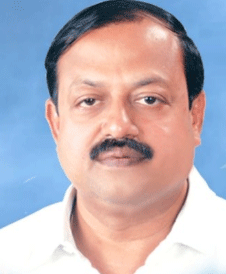 Bhubaneswar: The Governing Biju Janata Dal (BJD) Lawmakers have raised the Mahanadi water dispute issue in Assembly on Wednesday and strongly criticized the UPA and NDA Governments at Centre.  
Senior BJD Legislator Debi Prasad Mishra raised the issue during Zero Hour, which was supported by another senior BJD MLA Pranab Prakash Das and all other members present in the House. The Treasury Bench members created a ruckus in the Assembly over the Mahanadi water dispute issue.
All the BJD Members stood up from their seats and strongly criticised the Central Governments for their negligence towards the State.  
"The Mahanadi, which passes through 15 out of Odisha's 30 districts, has dried up due to check dams constructed by Chhattisgarh government at the upstream of the inter-state river. They are releasing excess water during monsoon flooding the lower catchment areas in Odisha and stop water flow during the summer causing hardship for lakhs of people in the state," said Mishra.
He described the Congress led UPA and the BJD NDA as two sides of the same coin, saying, "Both the UPA and NDA government have worked against Odisha's interest for which Chhattisgarh has been obstructing free flow of water to downstream."
He along with Shri Das demanded a ruling from the Speaker for a special discussion on the Mahanadi water dispute.
Leader of Opposition Jayanarayan Mishra said that his party was prepared for a discussion on the Mahanadi water crisis.
He criticised the BJD Government for not utilising River Mahanadi water as a huge volume is flowing to the sea. "The Odisha government has not been able to construct any check dam to regulate water downstream," he said.
Later, the Speaker directed the Water Resources Minister to make a statement in the House on this issue.
Notably, the State Government has locked horns with Chhattisgarh in 2016 after water flow in the Mahanadi reduced substantially following construction of dams and barrages by the Chhattisgarh Government.
On November 19, 2016, the Odisha government had filed a complaint with the Ministry of Water Resources, River Development and Ganga Rejuvenation (now known as the Ministry of Jal Shakti) under Section 3 of the Inter-State River Water Disputes (ISRWD) Act 1956. A meeting between the two States at CM level was held but no conclusion arrived.
The Union Government has subsequently notified the formation of the Mahanadi river dispute tribunal on March 12, 2018. Since then, the Tribunal's tenure has been extended including the latest till December 24, 2024.