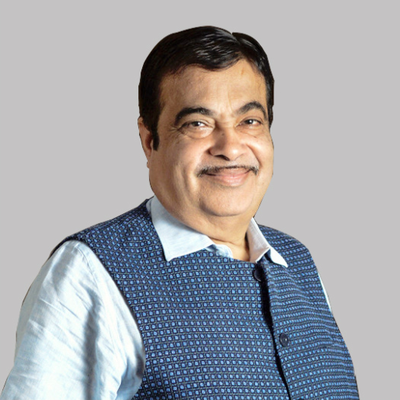 New Delhi: Union Minister of Road Transport & Highways Nitin Gadkari chaired the meeting of Transport Ministers from all States and Union Territories (UTs) in New Delhi today. Secretary (Road Transport & Highways), Senior Officers from Ministry of Road Transport and Highways and Principal Secretary/ Secretary (Transport) & Transport Commissioners from States and UTs attended the meeting.
Road Transport plays a significant role in the development of our country, by ensuring smooth movement of goods & people, efficient functioning of economic activities, cohesion of populations and propelling Country's overall development. Though the road transport sector has made incredible strides across all States and UTs, there is still tremendous potential to make a much larger and more meaningful impact.
Keeping up with technological advancements, Ministry of Road Transport & Highways (MoRTH) has taken several measures with a view to develop future-ready road transport in India, with safety & sustainability being the key driver of all such measures. Voluntary Vehicle-Fleet Modernization Program (V-VMP) has been launched to promote the reusability of the resources by extracting the valuable raw materials from the scrapped vehicles, thereby promoting circular economy.
Extensive work is being undertaken to promote renewable energy and decarbonization including incentives for electric vehicles, adoption of alternate fuels like hydrogen, ethanol blends, bio CNG etc., development of green highways etc.
Several initiatives have been taken for Road Safety such as road safety audit and remedial/ corrective measures, provision of safety features in vehicles, electronic monitoring & enforcement, setting up driver training institutes, rules for protection of good Samaritans etc.
The aforementioned meeting will provide an opportunity to discuss a range of transport-related issues and find new & innovative solutions through mutual cooperation and consultation. Such a meeting presents a unique opportunity to not only strengthen the foundations of Federalism, but also foster deeper collaboration and coordination between Central and State/UT Governments for the benefit of all.