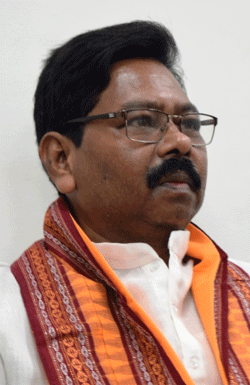 New Delhi: So far Interlinking of Rivers (ILR) Mahanadi and Godavari is concerned, Feasibility Report(FR) is ready. Similarly also for other major rivers like Mahanadi, Godavari, Krishna FR is ready.
Bishweshar Tudu, Minister of State, Jal Shakti in a reply in Lok Sabha here today said Mahanadi (Manibhadra)– Godavari (Dowlaiswaram) link Feasibility Report is completed.
Similarly Feasibility Report on Mahanadi (Bermul) and Godavari (Dowlaiswaram) link is also completed.
This Interlinking of Rivers will be concerned with Odisha, Jharkhand, Madhya Pradesh, Chhattisgarh, Telangana, Andhra Pradesh, Karnataka and Maharashtra.
Similarly Godavari (Inchampall)- Krishna(Pulichintala) link Godavari and Krishna Link Feasibility Report is completed.
Odisha, Madhya Pradesh, Chhattisgarh, Telangana, Andhra Pradesh, Maharashtra and Karnataka states are concerned in Inter Linking of Rivers.
Also Godavari(Inchampalli)-Krishna (Nagarjunasagar) link Godavariand Krishna Feasibility Report is Completed.

National Perspective Plan (NPP) for development of water resources was formulated by Government of India in 1980.
30 link projects (16 under Peninsular Component and 14 under Himalayan Component) have been identified under NPP.
National Water Development Agency (NWDA) has been entrusted with the work of inter-linking of rivers under NPP.
The Union Government is pursuing the ILR program by building consensus amongst the Party States.
An ILR project would reach the implementation stage once agreement amongst Party States is reached on water sharing and all requisite statutory clearances for its implementation are obtained.
The Ken-Betwa Link Project (KBLP) is the first link project implementation of which has begun under NPP.
The Memorandum of Agreement (MoA) amongst the Government of India and Governments of Madhya Pradesh and Uttar Pradesh for the joint implementation of the project was signed on 22.03.2021.
Subsequently, Government of India approved the implementation of KBLP in December, 2021 with an estimated cost of Rs 44,605 crore (year 2020-21 price level) with central support of Rs 39,317 crore through a Special Purpose Vehicle viz; Ken Betwa Link Project Authority (KBLPA).
The project is planned to be completed in period of 8 years. However, in case of other ILR projects, it would be difficult to assign a time line for their completion, as it is dependent upon the Party States to reach a consensus on water sharing and other issues.