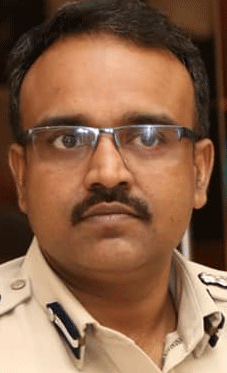 Bhubaneswar: With more than 76 Percent target for State Excise Revenue being collected by 31 January, 2023 analysts are upbeat about collection of nearly Rs.6500 Crore from Excise Sector in Fiscal 2022-23.
Latest Report on Revenue Receipts by the State Government reveals that Revenue from Excise Sector has registered a positive growth over last financial year of 2021-22.
While by 31 January 2022, collection of Excise Revenue Rs.4118 Crore, which has went up to 4990 Crore by 31 January 2023. Collection in the month of January 2023 was Rs.583 Crore, which is likely to go up during February and March 2023, officials are upbeat with overdrive in action mode.
Thanks to the overdrive by Team Excise led by Ashish Kumar Singh, Commissioner of Excise, generation of Excise Revenue has registered robust growth, admit officials.
While actual collection in FY 2021-22 was Rs.5527 Crore, Budget Estimate for FY 2022-23 was Rs.6496 Crore. Looking at the trend of collection of Excise Revenue, Industry Watchers say that the target will be achieved.
In case of Own Tax Revenue, lot of expectations are from State Excise as many reforms under 5T Charter have been brought in and those are showing results, admit officials.
Systematic Transparency and hassle free environment has been provided in the Excise system, which is boosting Revenue in a bigger way, feel officials.
While collection by 31 January 2021, it was Rs.2790 Crore, it has gone up to Rs.4990 Crore, which is termed as a record achievement, officials admit.
While Own Tax Revenue collection for FY 2022-23 is set at Rs.46,000 Crore, by 31 January Rs.36,372 Crore has been collected, which is 79 Percent of Budget Estimate.
Lion Share of Own Tax Revenue comes from Commercial Taxes, which is also showing positive growth.
While 30,742 Crore is Budget Estimate for Commercial Tax for FY 2022-23, there is 15 Percent growth in this sector, officials admit. Rs.3788 Crore is expected from taxes and duties from Electricity Sector.
Taxes on Vehicles are also showing positive results and out of the target of Rs.2103 Crore, achievement by 31 January has been Rs.1720 Crore, which is more than 32 Percent. It is a positive trend, officials admit.
Taxes and Duties on Electricity has also gone up and by 31 January collection from this sector has been Rs.3132 Crore. With more than 82 Percent achieved by 31 January 2023, officials are hopeful about positive growth in this sector.