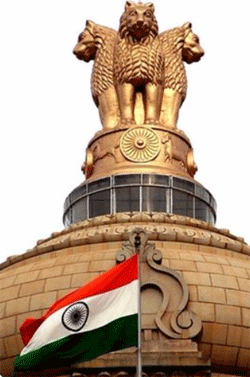 */th the State Government facing difficult fiscal environment due to shortfall in tax revenue arising from the COVID-19 Pandemic, union Government has provided Rs.388 Crore as Special Assistance for Capital Expenditure.Department of Expenditure in Ministry of Finance has intimated Odisha Government in this regard. While Union Government has provided Rs.7500 Crore to 18 States, Odisha share will be Rs.388 Crore out of the Special Assistance Kitty to take up Capital Expenditure.This amount has been allocated amongst the States in proportion to their share of Central Taxes as per the Interim Award of the Fifteenth Finance Commission(FFC)  for the year 2020-21.
As FFC has fixed Inter Se Share of State at 4.6 Percent level, Odisha has been provided the amount.
The Special Assistance is provided to the State Government in the form of 50-Year Interest Free Loan.
Funds will be utilized by the State for New and Ongoing Capital Projects for Long Term Benefit to the State.
This entire amount will be spent by 31 March, 2021, said the Order issued by Department of Expenditure.
While the State Government has many commitments like Salary, Pension, Interest Payments, which are Fixed Commitments, paucity of funds for Capital Expenditure is likely to stall the Capital Projects.
Out of 7500 Crore, biggest beneficiary is Uttar Pradesh with Rs.1501 Crore, next comes Bihar Rs.843 Crore, Madhya Pradesh 660 Crore and West Bengal gets Rs.630 Crore.
While priority will be given to the new projects on which money can be spent by 31 March 2021, however the funds may also be used for settling pending bills in ongoing projects.
In fact Odisha Government is spending more on Capital Expenditure and funding major futuristic projects for long term benefit of the State.
However in this Special Assistance Package, Union Government has issued several tough guidelines, which is not very palatable for the States in a Federal Form of Governance.
Now the State Government is required to submit an application giving requisite details of the projects, which state intends to fund using Special allocation.
And the Government of India will release funds directly to the implementing agencies, however details will be provided by the State Government, said sources.
Implementing agencies may be the Government Departments or State PSUs or any other agencies, which are under the administrative control of the State Government.
Though funds will be released directly to the project implementing agencies, it shall constitute a loan to the State Government payable after 50 years without any interest.