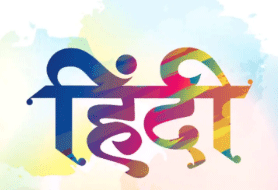 Bhubaneswar: Language experts across the State of Odisha have raised a strong voice against Union Home Minister's statement on imposition of Hindi language on non-Hindi speaking states.
Minister Home Affairs, Amit Shah had said that Hindi should be the alternative to English for communication, while presiding in a meeting.
Mr.Shah's statement has left the people of Odisha in a worried state, as they have an emotional attachment with Odia language.
The roots of Odisha begun from the Odia language. Odisha was declared as a separate state on 1 April, 1936 for its language.
In fact, Odisha is the first state, which has been declared as a separate province on linguistic basis, pointed out a senior linguist
Dillip Dashsharma, of Utkal Sammilani, has also opposed the move.
In the National Education Policy (NEP), the Union Government says that the medium of teaching at primary level will be in the mother tongue. However, the union home minister is contradicting the policy, pointed out he.
Tathagata Satpathy, a former MP from Odisha, has also strongly opposed this statement of Mr.Shah,, said sources.
Hrushikesh Mallick, President of Odisha Sahitya Akademi has also expressed his opposition to Mr.Shah's stand.
Mr.Mallick said he is not against the Hindi language. However, it should be forcefully imposed on all, he said.
"Hindi should be an optional language. Mother tongue, in Odisha, it is Odia, must remain the first language for the people of our state," pointed out he.