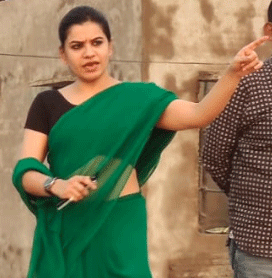 Nuapada: Central Prabhari Officer Santosh Sarangi has appreciated Nuapada District Administration for scaling up activities in the Aspirational District.
Swadha Dev Singh, District Collector Nuapada is taking lot of initiaitves on development sector, say senior officials.
The NITI Aayog is monitoring the development process in 118 Aspirational Districts in the country and Odisha has 10 such backward districts.
Sarangi, Director General Foreign Trade (DGFT) has been designated as Central Prabhari Officer for Nuapada, and Director Tourism Sachin Jadav is the District Prabhari Officer.
Mr.Sarangi visited the district and reviewed the progress on various points including the Educational Initiatives.
The Central Prabhari Officer has appreciated efforts of Collector Swadha Dev singh for making determined efforts to take the district to a higher level of improvement.
NITI Aayog has recently appreciated the efforts of Nuapada District in the education sector.
NITI Aayog in its recent tweet mentioned that Nuapada District has been steadfast in its efforts to ensure access to quality education for its citizens.
In order to bridge the learning gaps caused by the Covid-19 Pandemic, the district has been organizing Community Classes, an innovative initiative, feel officials.
While NITI Aayog is keeping a tab on the acceleration of developmental process in the Aspirational district, the State Government is also equally concerned about the overall development of these backward areas.
Accordingly, the State Government has appointed a State Nodal Officer for all the Aspirational District and District Prabhari Officers for each district.
Principal Secretary Panchayati Raj Ashok Kumar Meena is the State Nodal Officer for the Aspirational Districts and he is coordinating with the District Administrations.