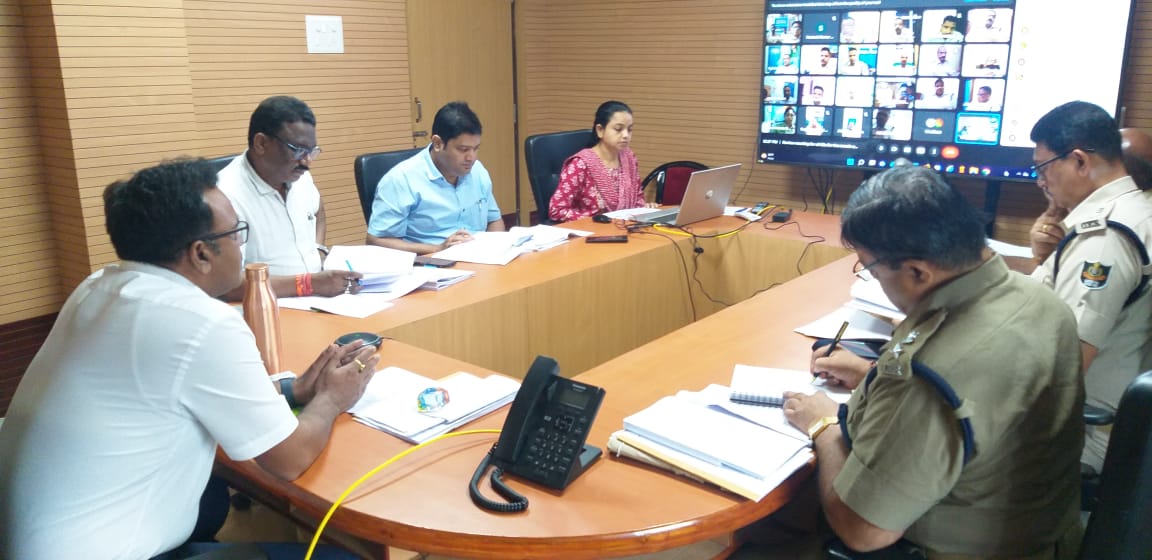 Cuttack: Setting enforcement on to top gear, the Odisha Excise has registered more than 44,000 cases in the state during the last nine months of this financial year. The number of cases has increased by 54 Percent compared to this time last year, thanks to the overdrive of Team Excise.
State Excise Commissioner, Ashish Kumar Singh took stock of the progress about the ongoing enforcement activities here on 13 January.
Top Cop Shri Singh emphasized on continuing the enforcement activities and combating the illegal liquor and drug trade.
According to the review, a record number of 44,638 cases were filed by the end of December of the financial year 2022-23, while 29,038 cases were filed during the same period in 2021-22. Compared to the last financial year, cases have increased by 54 Percent.
A record 1460 people were arrested in 1294 cases under the Narcotics Drugs and Psychotropic Substances Act by the end of December of this financial year, while 667 people were arrested in 575 cases last year. Compared to last year, the number of arrests this year has increased by 125%. Similarly, 25388 grams of heroin were seized by the end of December, while 10193 grams of heroin were seized till December last year. Last year 2489 kg of cannabis was seized, while this year 27801 kg of cannabis was seized.
In the review meeting, Excise Commissioner Mr. Singh directed all the superintendents to intensify the enforcement campaign against illegal drug production and sale, case filed against drugs, ganja, heroin and to initiate prosecutions in the coming days. Apart from this, taking the news of cannabis cultivation, he also ordered to eradicate it in the next few days.
Additional Excise Commissioner, Ramachandra Palta, Joint Excise Commissioner Dibya Lochan Mahant, Sharat Chandra Mahapatra, Deputy Excise Commissioner, Ram Chandra Mishra, Rajat Kumar Abijah, Jakpani Behera, Dambarudhar Khanda and all the Superintendents of Excise were present.