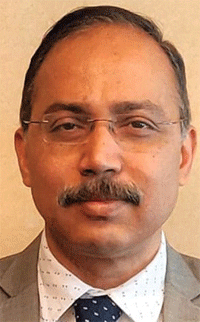 New Delhi: Jatindra Nath Swain, Union Secretary, Fisheries has urged the State Governments to prepare Annual Action Plan for Fishery Sector.
Shri Swain was addressed the Fisheries Officials of various States including Odisha, one of the largest producers fisheries for formulation of Annual Plan Preparation Workshop.
Shri Swain elaborated Pradhan Mantri Matsya Sampada Yojana (PMMSY), Fisheries Infrastructure Development Fund (FIDF) and Kisan Credit Card (KCC).
He indicated that tremendous efforts have been put in by states for increasing fish production whilst gaps exist in prioritizing other aspects of the fisheries' value chain at state level. This has necessitated rectification actions to be taken up by relooking and re-planning upcoming State Annual Plans.
Secretary Fisheries in his inaugural speech put forth his views on the ongoing activities and urged the states to set priorities at a local level along with the priorities of the Government of India.
He advised that special attention may be given to sufficient seed production-as the most basic activity to propel the sectoral activities, take on a collaborative approach amongst states and centre for activities such as installation of artificial reefs, cold-chain, MIS data management, expansion of fish markets (Fish Bazaar), promotion and marketing of frozen fish, production of required number of seed etc. Priority areas mentioned along with the strategic rationale are likely to serve as guidelines for state/UT officials to set priorities for chalking out FY 2023-25 detailed annual action plan. In addition, he emphasized, that each state/UT should evaluate their resources and current situations to formulate their detailed annual action plans.
Chief Executive, NFDB in her address highlighted the progress and achievements of sub activities of PMMSY in the states/UTs. The gaps in physical progress of states/UTs was highlighted while development of coastal fisher communities, training and capacity building, cluster development, FFPOs, convergence, river ranching, aqua parks etc were emphasized upon.