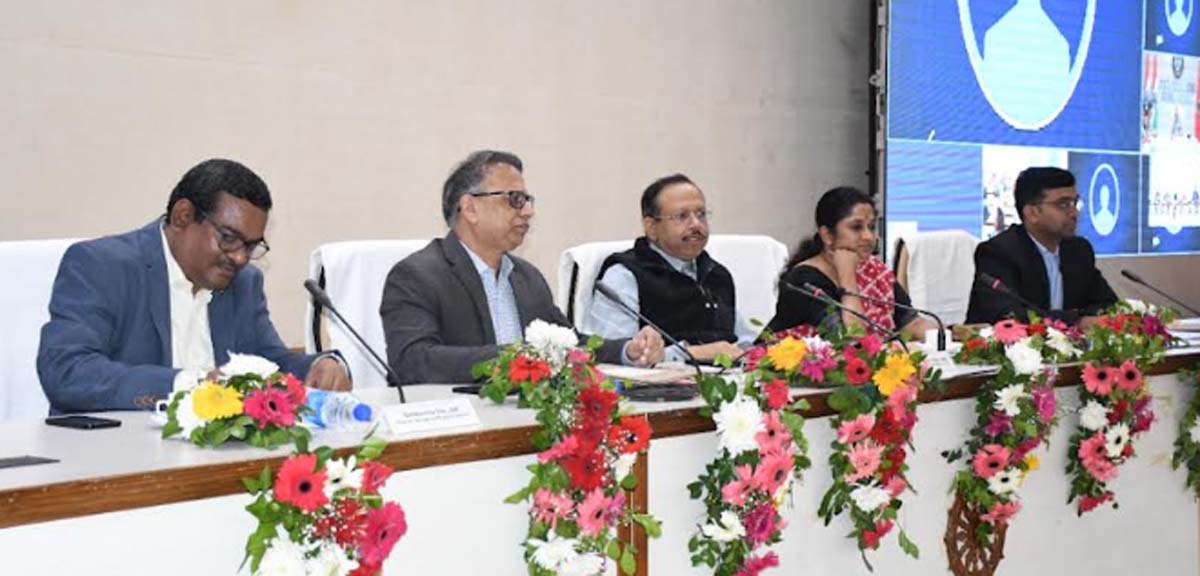 Bhubaneswar: Development Commissioner Pradeep Jena Friday asserted that the electronic bank guarantee (e-BG) initiative will immensely  help the Government Departments in verifying the authenticity of the "BG", received during the procurement process and eliminate the possibility of fraud or mis-use.
Highlighting the importance of Electronic Bank Guarantee at a workshop on e-BG here he urged upon all Government agencies to adopt the new initiative and accept electronic Bank Guarantee during their procurement process.
Principal Secretary Finance Vishal Dev explained the concept of electronic Bank Guarantee Vis-à-vis the conventional guarantee issued by the Bank.
He impressed upon all the empaneled Banks of the State Government to integrate and join the NeSL platform for issue of electronic Bank Guarantee.
The workshop was organised to sensitize various stakeholders about the process involved in implementing the electronic Bank Guarantee system by the Finance Department.
Secretaries of different Departments, FA / AFA of the Departments and representatives of banks participated in the workshop.
The Heads of Departments, District Magistrate & Collectors, PSUs, representatives from field offices also joined the workshop virtually.
Notably, during the MIO Conclave-2022, the State Government had launched electronic Bank Guarantee (e-BG) for all public procurement.
A team led by Executive Director NeSL EP Nivedita made a presentation on the features and procedures of the electronic Bank Guarantee and explained steps for on-boarding the Government buyers.
In the workshop, it was decided to explore the possibility of making "e-BG" mandatory in future for all public procurement.
Before making it mandatory, the electronic Bank Guarantee system will be piloted in some selected Departments and State PSUs soon.