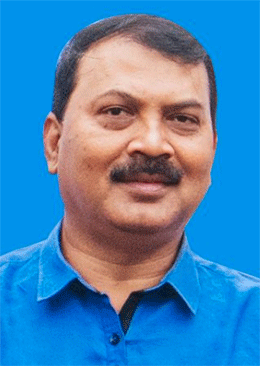 Bhubaneswar: Taking yet another step under the 5T initiative of the State Government, Additional Chief Secretary, Revenue & Disaster Management Department, Satyabrata Sahu asked all Collectors to start virtual hearing in Revenue Courts through video conferencing mode.
In a missive to all Collectors, ACS Mr.Sahu said that the Revenue & Disaster Management Department has undertaken numerous e-governance initiatives to reduce physical interface between citizens and Government offices and to enable citizens to apply and avail services from anywhere, anytime.
Services of Revenue & DM Department can be availed without visiting Government offices except in cases of statutory requirements, he said.
"These initiatives of good governance can be propellants to lead to further milestones in reduction of physical interface between citizens and Government offices," ACS Mr.Sahu said.
Revenue Courts in Tahasils sometimes require physical presence of different stakeholders in the court for hearing. In many cases such as contested mutation, change of land use pattern u/s (8) A and Partition U/S 19(1)(C) of OLR Act, 1960, cases under OPLE Act, 1972 and OGLS Act,1962, etc, the physical presence of parties at Tahasil for hearing is warranted which becomes cumbersome and expensive for citizens.
After careful consideration of the matter, the ACS said as the government has been pleased to allow hearing of parties through virtual mode at the option of parties, both physical and virtual are now allowed.
Initially, this facility will be extended to 60 Tahasils across all 30 districts. The Department has also shared a user guide with the Collectors for reference.
The Tahasildars have been asked to facilitate such virtual hearing through Bharat Net, MS Team, Google Meet or Zoom Platform from November 1, 2022.
Sahu has asked the Collectors to widely circulate this information to all Sub-Collectors and Tahasildars so that they can create public awareness for the virtual hearing. The Collectors have been asked to review the number of such virtual hearing cases heard by each Tahasildar during the District Revenue Review meetings.