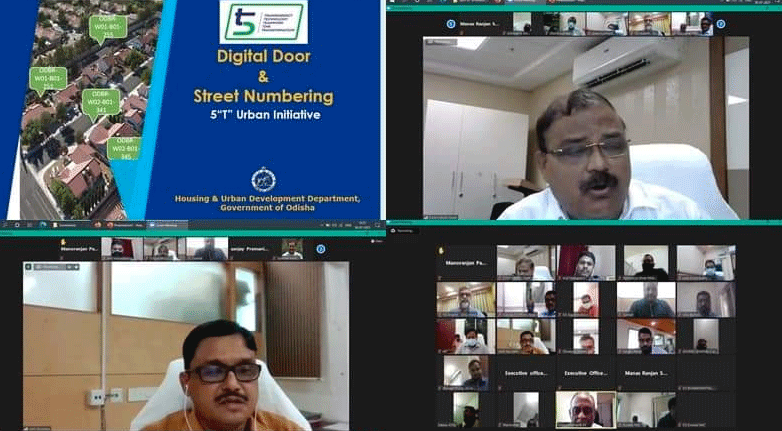 Bhubaneswar: State Government has decided to provide Digitize the Address of Households and Commercial Establishments as well as all properties in the Urban Zones of the State.
A Virtual meeting of the ULBs on Digital Door and Street Numbering – a new initiative under 5T Governance Mantra was held today.
All households, commercial establishments, properties and streets will have unique digital number.
It will enable a smart address with bar code on plate to be affixed for easier navigation to any particular location, household leveraging urban services in all urban areas.
GIS Consortium New Delhi is engaged for implementing this.
The field survey will start by August 2021 and completed before December 2021 in all urban areas and the entire implementation is targeted to be completed by July, 2022.
DMA, Financial Advisor, Joint Secretary and other senior officers addressed the meeting.
Deputy Commissioners and Establishment Officers of ULBs participated in the meeting with their respective teams.