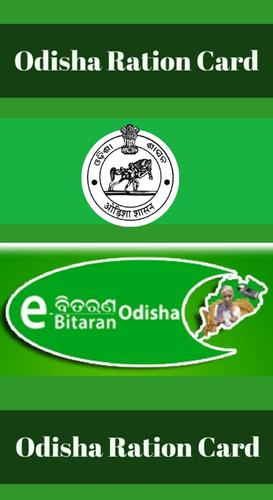 Bhubaneswar: While more than 92 Percent Aadhaar Seeding done for the NFSA Beneficiaries in the Country, Odisha has gone far ahead with 99 Percent its NFSA Beneficiaries.
Odisha has also done 99 Percent Aadhaar Seeding with Ration Cards. And it has done 100 Percent automation of its Fair Price Shops in the State.
Union Minister of State for Consumer Affairs, Food and Public Distribution, Sadhvi Niranjan Jyoti in a written reply to a question in Rajya Sabha today informed that the States and Union Territories have completed the Aadhaar seeding of about 21.91 Crore (92.8 Percent) ration cards and 70.94 Crore, 90 Percent NFSA beneficiaries at the national level.
While nearly 4.98 Lakh 92.7 Percent FPS in the country are having ePoS devices up to 23 July, 2021.
Under the ONORC plan, presently an average of about 1.5 Crore portability transactions are recorded on a monthly basis, which accounts for only about 10 Percent of total Public Distribution System (PDS) transactions happening in the country.
Further, a high number of Intra-State transactions are seen consistently and the under the PDS reforms, most of the States/UTs have computerized their supply chain management of foodgrains. Further, with respect to inter-State portability transactions, a central system is facilitating the periodic reconciliation and adjustment of food grains distributed by States to migrant NFSA beneficiaries of other States through the inter-State portability transactions.
Since its inception in August 2019, more than 29 Crore portability transactions have been recorded under the ONORC plan up to June 2021. However, the number of migrant beneficiaries who had benefitted through these portability transactions could be much more as any member of the beneficiary household can lift the food grains on behalf of the entire household through one or more transactions.
The One Nation One Ration Card (ONORC) plan, for nation-wide portability of the National Food Security Act 2013 (NFSA) benefits, is presently enabled in 33 States and Union Territories covering almost 86.7 Percent NFSA population (about 69 Crore NFSA beneficiaries) in the country.
Delhi being the latest to enable the same from July 2021. Further, the Department has regularly pursued with the remaining 3 States of Chhattisgarh, Assam and West Bengal to enable the ONORC at the earliest depending upon their technical readiness to implement the portability of ration cards.