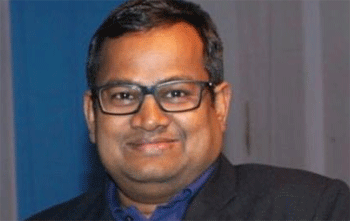 In order to meet the scarcity of minor minerals in the market, State Government has stressed on settlement and operationalization sources on fast track mode.
Optimum exploration of minor minerals has been stressed to meet the demand supply gap existing in the State.
Accordingly, 30 November has been set as the dateline to operationlize all the potential sources by the Department of Revenue and Disaster Management.
While there are abundant deposit of minor mineral in the State, utilization is poor and that needs to be augmented through expeditious efforts by the district authorities, feel senior officials in the Department of Revenue and Disaster Management (DoRDM).
Bishnupada Sethi, Principal Secretary Revenue and Disaster Management reviewed the minor mineral sources and enforcement activities here on 9 November, wherein senior officials were present.
According to sources, out of 4767 minor mineral sources in the state, 1428 are in operation, which accounts for only 30 Percent of the total sources.
While Kendrapara District has operationalized all the sources, Nabarangpur has utilized lowest with 10 Percent of its sources.
Other six districts having less than 20 Percent achievement in this regard are Khurda, Puri, Nayagarh, Gajapati, Bargarh and Kalahandi.
While taping all the potential sources has been harped on by the State Administration has advised the District magistrates to expediate enforcement measures in a big way to plug the illegal mining.
According to sources, 15,584 raids were conducted and 14,309 theft cases have been detected by the District Authorities. Officials say that Rs.22.04 Crore have been collected during 2020-21, said official sources.
Chief Secretary Asit Tripathy recently also reviewed the settlement and operationalization program on minor mineral.
He stressed on bridging the demand supply gap by improving the utilization of all the potential sources available in the state.
Mr.Tripathy also stressed on developing a system based approach for prevention of theft and illegal mining of minor minerals.
It came to fore that large number of proposals for operationalization is pending with State Environment Impact Assessment authority (SEIAA).
At least 740 proposals are pending with SEIAA for grant of Environment Clearance (EC), which is essentially required for operationlization of potential sources.
It has transpired that there is mismatch between required documents for providing EC for which there are delay in sanction of the proposals.
DoRDM has stressed on submission of error free applications to SEIAA, complying all statutory requirements for grant of EC.
All objections raised by SEIAA are to be complied within a week so that expeditious approval will be made available, said sources.
It was decided that Directorate of Minor Minerals will coordinate the issues with SEIAA so that timely clearance of proposals and grant of EC in a time bound manner will be possible, officials say.
Effective enforcement activities will be taken up in all Tahsil areas and with regularity.
Identified vulnerable areas are needed to be kept on focus so that overdrive of enforcement through advance planning will be taken up for prevention of theft of minor minerals.
District Magistrates(DM), Additional District Magistrate(ADM)s and Sub Divisional Magistrate(SDM)s will lead enforcement initiatives with the active support from Police.
District Magistrates will take up the issues with SPs for enlisting adequate Police assistance for effective conduct of enforcement activities, said a senior official.