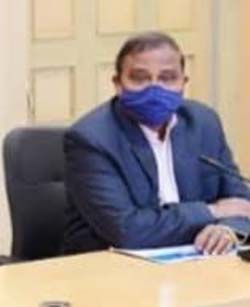 Bhubaneswar: In view of the forthcoming cyclone storm, Odisha Government has issued Standard Operating Procedures (SOP)s for the urban local bodies, including alternative shelters and evacuation plan along with provision of adequate food stuff and directed authorities to implement it on an urgent manner.
It also directed to make arrangement for alternate power supply and drinking water supply.
The SOP included special care for old, infirm, physically and mentally challenged, pregnant, lactating mothers, children and infants in the event of cyclone.
Director Municipal Administration Sangramjit Nayak issued the SOP to all the ULBs in 12 coastal districts.
IMD Bhubaneswar has issued weather forecast warning of possible low pressure formation in North Andaman Sea around May 22 and intensification to cyclonic storm formation by May 24, which may affect normal life of coastal area inhabitants of the State.
The State Government directed Municipal Commissioners and Executive Officers to remain alert to mitigate the effects of this tropical cyclone and associated heavy rain induced floods.
It directed that all vulnerable households are to be identified and motivated for evacuation to safe shelters, all Aska lights, DG sets and other shelter level equipment kept ready for use, 24X7 Control Rooms operation to manage water supply and sanitation work.
They were directed to pre-position machineries and equipment such as tree cutter along with skilled staff in the areas likely to be affected ULBs and keep high capacity diesel pump sets in state of readiness for draining out water from low lying areas.
Uninterrupted water supply is needed to be ensured in the ULBs and more number of water tankers under the disposal of the ULBs prepositioned, it said.
Power generator sets are needed to be kept ready for street lighting and water supply during power failures and all storage reservoirs are to be kept full by continuous pumping operation to ensure availability of adequate stock for 24 hours immediately after cyclone, said the SOP.
This being COVID pandemic period, COVID protocols and COVID appropriate behaviors must be practiced during IEC, evacuation, shelters and post cyclone returns, pointed out the Director.