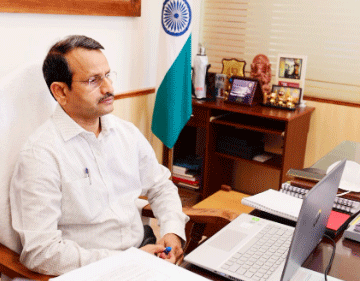 Bhubaneswar: Chief Secretary Suresh Chandra Mahapatra reviewed implementation of the projects under DMF and OMBADC.
Review showed that progressive collection till May. 2021 under DMF was around Rs.13,173 crore against which around 20372 numbers of projects estimated around Rs. 14,490 crore were sanctioned in different districts.
Out of the sanctioned projects, a total number of 13,132 projects were completed by end of May, 2021; and, balance projects were in different stages of implementation.
Similarly, under OMBADC Phase-II, a total number of 38 projects in seven sectors estimated around Rs.13,782 crore were sanctioned till end of May,2021.
The progress of the projects was found to be in the timeline. Chief Secretary directed the executing agencies and departments to expedite implementation and complete the projects before the scheduled time as the projects cater to many basic needs of the people in mineral bearing areas.
Agriculture Production Commissioner Raj Kumar Sharma, ACS Sanjeev Chopra, ACS Forest and Environment Dr Mona Sharma, ACS Health and Family Welfare Pradeepta Kumar Mohapatra along with Principal Secretaries, Secretaries and Special Secretaries of all departments participated in the deliberations.