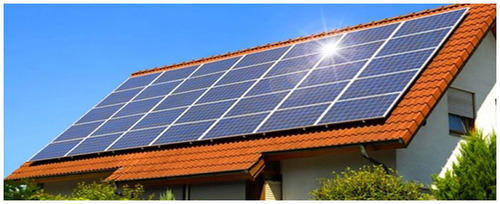 Bhubaneswar: Odisha has again deprived of getting benefit from a Central scheme on rooftop solar power generation.
Union Minister for New & Renewable Energy and Power, RK Singh has informed this in a reply to Rajya Sabha on Tuesday.
So far 14 States have got benefits from the rooftop solar power scheme. However, the name of Odisha is not there in the list.
The Centre has, so far, released Rs 489.82 crore to the 14 States for installation of 768.23 MW rooftop solar plants in their respective State.
The Minister said the Ministry of New and Renewable Energy circulated a concept note for stakeholder's consultation on SRISTI to promote rooftop solar in the country in December 2017. SRISTI—Sustainable Rooftop Implementation for Solar Transfiguration of India—SRISTI is not the official name of the rooftop solar scheme, Singh said.
The Ministry is implementing phase-II of the Grid Connected Rooftop Solar Program under which a subsidy is being provided only for rooftop solar (RTS) installation in the residential sector, he added.