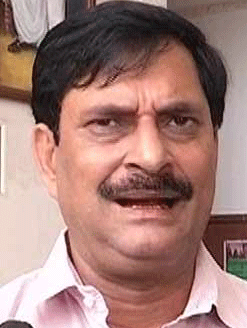 Bhubaneswar: As Covid-19 situation still continues in Odisha, the State Government is planning to include Covid-19 management and climatic change in class 10 syllabus from 2022-23 academic session.
This was informed by School and Mass Education Minister Samir Ranjan Dash here on Sunday.
"We have already witnessed three waves of Covid-19 pandemic and there are talks about the fourth wave. To keep the students aware about the Covid-19 and make them mentally prepared for the future, topics on Covid-19 will be included in class x syllabus" Mr.Dash told media persons.
Similarly, climate change has emerged as a global threat. To make students aware, topics on climatic change will be included in the class x syllabus, he said.
The Minister further informed that pre-Covid syllabus will be adopted in the ensuing academic year.
Due to the Covid-19 pandemic situation, the syllabus was reduced to 75 per cent in the previous year. But, from the current academic session, 100 per cent syllabus of class x students will be covered and the Matric examination will be conducted accordingly, he added.