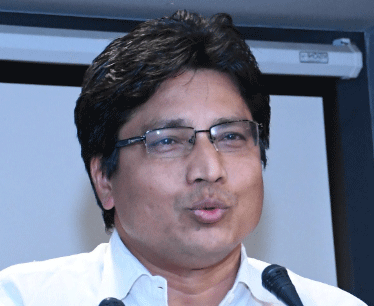 New Delhi: Government of India owned Indian Renewable Energy Development Authority (IREDA) has emerged as the largest finance provider for development of renewable energy (RE) in the country.
This was informed by IREDA Chairman and Managing Director (CMD) Pradip Kumar Das during a recent debate telecasted on Sansad TV.
The debate was conducted on the recommendations and observations of the Standing Committee on Energy (renewable energy sector) on the action plan for achieving 175 giga watts (GW) of renewable energy by 2022 and 500 GW by 2030.
As part of its climate pledge, India set a target to install 175 GW of renewable energy capacity by 2022. This includes 100 GW of solar energy, 60 GW of wind energy, 10 GW of biomass power, and 5 GW of small hydro power.
The Committee noted that Rs 2.6 lakh crore will be required over the next two years for the installation of 58 GW of renewable projects. It stated that attracting this investment will not be easy. The Committee recommended that the Ministry of New and Renewable Energy should mobilize long term loans for upcoming renewable projects.
"In the Renewable Energy sector, the IREDA loan book size is the largest across all banks and Non-Banking Financial Companies (NBFCs). It is true that IREDA is a small NBFC. That's why the Government of India had infused Rs 1500 crore on the agency last year by March 2022," Mr.Das said.
Further, IREDA has lined up an IPO. Still, the agency may not be able to fulfill the entire need, he pointed out.
Power Finance Corporation (PFC) and Rural Electrification Corporation (REC) are also two Government owned NBFCs and these two institutions have also started landing on RE projects in the past five to six years, said the IREDA CMD Mr.Das.
"Time to come, these three arms of Government of India will definitely come forward and whatever the date component requirement is there, will be met," he said confidently.
Otherwise, why in the era of disinvestment, the Centre has invested Rs 1500 crore in IREDA?, CMD IREDA asked.
"Yes, challenges are there. We Indians know how to face the challenges and overcome them," said Mr.Das.
He further added that India has a huge potential in renewable energy installation and generation because it is a consumption-based economy.
However, mass awareness on renewable energy projects is not there. That's why big corporations, developers and firms are not coming forward to invest in this sector, CMD IREDA pointed out.
To achieve the required target, there is a need to bring more reforms in the entire energy sector. Though several reformative measures have been taken in the past few years, still there is a lot that needs to do, added Mr.Das.
As energy is a concurrent subject, both Centre and States need to implement the reform measures. While some States have done well, other States remain behind in this, said CMD IREDA Mr.Das.
Earlier in MSME Conclave CMD, IREDA Mr.Das stated that while MSMEs only represent 1.86% of the company's total loan assets of Rs. 33,884 crores (ending May 2022), IREDA is attempting to address the issues of MSMEs in order to increase their participation in RE sector.
He emphasized that the target of 500 GW of Renewable Energy capacity by 2030 cannot be achieved without the considerable participation of MSMEs. Therefore, MSME's efforts will be a crucial driver of Aatmnirbhar Bharat.