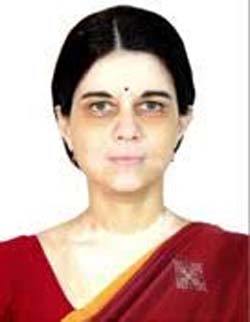 Bhubaneswar: In an aim to fill up posts of Super Specialists and Specialists in Capital Hospital, the State Government has extended the provision of Corpus Fund to the Premier State Government hospital in Bhubaneswar.
Secretary Health & Family Welfare Shalini Pandit has issued notification following the approval of Chief Minister Naveen Patnaik.
Shrimati Pandit has issued a notification in this regard on Wednesday.
The same provision also extended for BMC Hospital. At present the State Government is providing Corpus Fund to KBK & KBK+ districts and Tribal Sub-Plan areas.
"The existing provision of "Corpus Fund" provided to KBK & KBK+ districts and Tribal[1]Sub Plan areas is hereby extended for Capital Hospital, Bhubaneswar for hiring Super Specialists and Specialists on contractual basis at negotiable rates for Capital Hospital, Bhubaneswar and BMC Hospital, Bhubaneswar to provide better healthcare to the people of Capital City as well as that of nearby areas," read the notification.
The fund will be placed with the Director, Capital Hospital, Bhubaneswar. A Committee consisting of the Director, PGIMER, Bhubaneswar, the Director Health Services Odisha (DHS) and the Director Capital Hospital, Bhubaneswar under the chairmanship of the BMC Commissioner will select and hire suitable Medical Professionals at individual negotiated rates.
This will help in expanding speciality and super speciality services available at Capital Hospital, Bhubaneswar and BMC Hospital, Bhubaneswar to provide better health care to the people of Odisha.
The move comes in the wake of reports of patients returning disappointed from the Capital Hospital as doctors in Super Speciality Departments remain absent.
After noticing that often doctors are found absent in the designated hospitals and sub-centres located in remote areas of KBK and KBK+ areas, the State Government had created a Corpus Fund in the Health Department.
In order to overcome all these difficulties, the Government has been providing aid from the Corpus Fund placed with the Zilla Swasthya Samiti (ZSS) of the Districts with an aim to motivate the health professionals to stay in remote locations and provide better health service delivery in the remote locations.
A Health department official said the Government is taking decisions on the fund amount to be allocated to each district from time to time depending on the requirement.
The funds are being utilised mostly to ensure health care delivery through real-time management in the remote areas to make timely interventions.