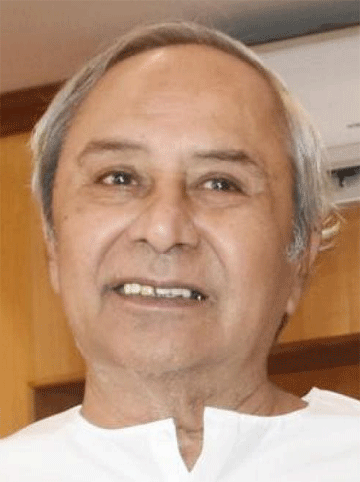 Bhubaneswar: As part of 5T Initiative, the Chief Minister's Medal For Excellence in Investigation has been introduced for police officers and vigilance sleuths.
In the first batch, 64 police personnel from State Police Establishments, Odisha Vigilance Organisation and Districts Police Establishments have been conferred with the award for their performance in investigation under the State Government's 5T (transparency, teamwork, technology, timeframe and transformation) initiative.
The award is in recognition of their investigative skills as per the selection by the State Level Award Committee under the Chairmanship of Additional Chief Secretary of Home Department, Sanjeev Chopra.
Some of the police officers, who have been recognized for the award are-
Anila Anand, Inspector, Crime Branch
Tejraj Patel, ASP, STF
Sibaram Sahu, ASP, EOW
Pulsati Chhatria, Inspector, Vigilance
Saroj Kumar Samal, DSP, Special Cell, Vigilance
Debendra Kumar Mallick, Inspector, Cuttack
Padmalaya Pradhan, Sub- inspector, Jagatsinghpur
Bichitra Nanda Sethi, Inspector, Jajpur
Arpita Khatua, Inspector, IUCAW
Rabindranath Sethi, Sub- inspector, Puri
Chinmaya Rout, Inspector, Puri
Pramod Kumar Nanda, Sub- Inspector, Nayagarh
Deepak Kumar Khandayatray, Sub- inspector, Nayagarh
Pramod Kumar Nayak, Sub- Inspector, Khurda
Krushna Chandra Palei, Inspector, Balasore
Prasanta Kumar Jena, Sub- inspector, Balasore
Salhai Marandi, ASI, Balasore
Sukanti Kerei, Inspector, Bhadrak
Mohammad HafIz, Sub- Inspector, Bhadrak
Kamal Lochan Bhuyan, Inspector, Bhadrak
Ajay Sudarsan Bagh, Sub- Inspector, Mayurbhanj
Gopal Chandra Karna, Sub- inspector, Mayurbhanj
Chintamani Padhan, inspector, Sambalpur
Sanaya Kumar Naik, Sub- inspector, Bargarh
Ghasiram Kerketta, ASI, Bargarh
Suchismita Mohanty, Inspector, Jharsuguda
Rasmita Behera, Inspector, Jharsuguda