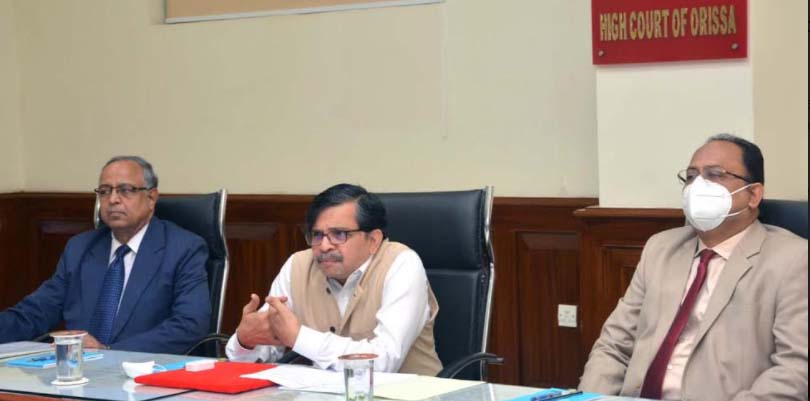 Cuttack: Chief Justice of Orissa High Court Dr S Muralidhar on Friday inaugurated the District Court Digitization Centres in four major District Courts of Cuttack, Ganjam, Sambalpur and Balasore in the presence of Judges of the High Court and other dignitaries in virtual mode.
These four District Court Digitization Centres have been established to carry out scanning and digitization of case records in disposed of matters.
The process of scanning and digitization of the Court's records has received a renewed impetus after the Chief Justice took charge in January this year.
A number of digitization hubs have been established in the High Court premises for carrying out scanning and digitization of High Court records on a large scale.
In the period of four months alone 71, 98,023 pages and 93,065 case records have been scanned, taking the total tally of scanned pages and case records to 2, 24, 86,717 and 2,89,272 respectively in the High Court of Orissa.
It was felt necessary to commence a similar drive to digitize the case records of District and Subordinate Courts, a task that has been in the pipeline for long.
Speaking on the occasion, Justice Satrughana Pujahari, Chairman of the High Court Computer Committee shared valuable insight on the project of digitization and its future prospects.
The event was also attended by Manoj Kumar Pattnaik, CEO of OCAC, Bhubaneswar which has provided the technological backbone to this endeavour.
Chief Justice Dr Muralidhar in the presence of Justice Dr B R Sarangi, the Administrative Judge for the District of Sambalpur inaugurated the Extension Building, the Court of Senior Civil Judge (LR & LTV) and the Senior Civil Judge (Commercial Court) of Sambalpur through video conferencing dedicating the same to the benefit of the lawyers and litigants at large