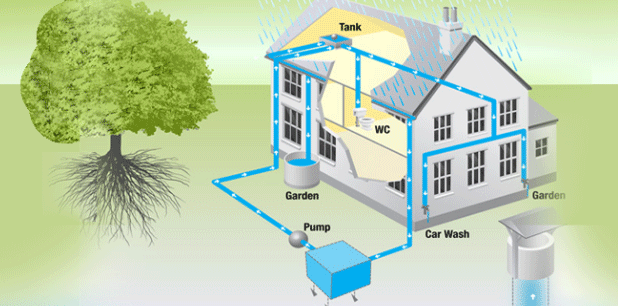 Bhubaneswar: With an objective to conserve Rainwater, augment Ground Water and improve Water Table in the State, Odisha Government has decided to spend Rs.270 Crore in next five years.
For the first time such a State Sponsored Scheme has been launched, which targets to harvest 373.52 Crore Liters of water.
This will be a State Funded Scheme "Community Harnessing and Harvesting Rainwater Artificially from Terrace to Aquifer (CHHATA).
Department of Water Resources (DoWR) has come out with a Mega Program to be implemented from 2022-23 to 2026-27 with an outlay of Rs.270 Crore in 29,500 Private Buildings and 1925 Government Buildings covering 52 Water Stressed Blocks and 27 Urban Zones of the State.
While CHHATA aims to conserve rain water, enhance water quality in urban areas, and rural zones, it has the objective to augment ground water and improvement of water table, which is going down.
As in some of the Urban Local Bodies water quality condition is not that good, CHHATA will ensure enhanced water quality in identifies 27 ULBs, officials say.
With Ground Water Resources Assessment done in 2020, DoWR looking at the precarious condition in some of the ULBs and Blocks chalked a massive program for such a Green Initiative, officials say.
Rooftop Rainwater Harvesting System will be set up in Government Buildings in 27 ULBs.
Similarly Rooftop Rainwater Harvesting System for Government Buildings in 52 Blocks in Rural Areas will be taken up.
Any person in the specified ULBs, owing a building having a roof area less than 200 SQM and not more than three floors will be eligible to apply under the scheme.
After completion and testing of Rooftop Rainwater Harvesting System (RRHS) by the authorized officers, Government will provide Rs.55,000 or 50 Percent of the cost of the RRHS.
However the maintenance cost of these RRHS shall be borne by the owner of the building. RRHS should have a suitable recharge unit which is compulsory under the scheme to claim subsidy.
On an average every year Rs.54 Crore will be spent under CHHATA and detailed program has been chalked out for next five years, officials say.
Unemployed Diploma/ Graduate Engineers/Graduate in Geology will undergo short term training on RRHS. They will be empanelled as Consultants along with existing panel.
A RRHS Monitoring Committee will be set up at ULB level, which will review progress of the scheme and submit report to DoWR and Collectors of the respective districts.