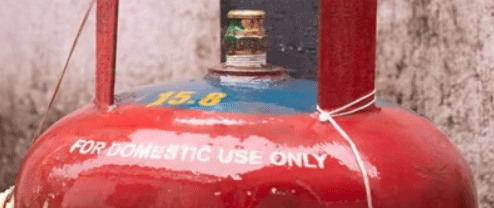 Bhubaneswar: The Orissa LPG Distributors' Association (OLPGDA) has requested the State Government to check illegal use of domestic cylinders in commercial establishments in the State.
OLPGDA President Biswanath Mukherjee and Secretary LopamudraBuxipatra have jointly written a letter to the Principal Secretary, Food Supply & Consumer Welfare, VirVikramYadav in this regard.
"LPG distributors as a community have been serving this nation since 1965. Even during the pandemic, when the whole world was indoors we stood as an example and rendered our services. We write to you today to emphasise on how the LPG Industry can contribute to the State Exchequer with your cooperation," they said in the letter.
The Association urged the Government to make use of commercial cylinders mandatory as a source of cooking fuel in commercial establishments at the time of issue of food licenses as is the case of commercial electricity connection for commercial establishments.
This step can guarantee a higher SGST collection since commercial connections come under 18 per cent GST whereas domestic connections come under 5 per cent GST, it said.
Sale of commercial cylinders per month/year in Odisha is 21,733 MT, which is around 1,14,3842 of 19 kg cylinders. A simple 10 per cent increase in commercial cylinders will add Rs 3 crore revenue to the State Exchequer, pointed out the OLPGDA.
Further, the LPG distributors' body said Oil Marketing Companies (OMCs) are being unconstitutional in many ways and distributors are being harassed in the name of growth of market share and unnecessary dumping of cylinders are happening in many places. A push sale to domestic consumers is deviating the user pattern, they point out.
Further, the Association suggested the Government impose a penalty in the form of a fine when a commercial establishment violates the above requirement.
It will bring a behavioural change among restaurants and commercial establishments and encourage the sale of commercial cylinders, it said.
The Association further informed that southern states use commercial cylinders in commercial establishments is common which is not the case in Odisha.
"We request you to kindly consider the above so that it can bring transparency in the user pattern and add revenue to the exchequer," they added.