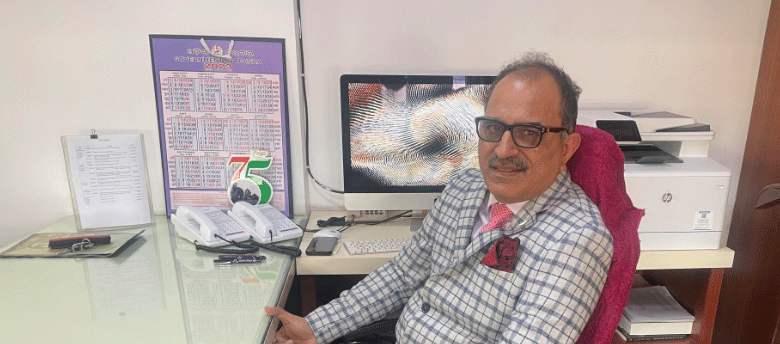 Bhubaneswar: Ace Administrator Sanjeev Kumar Chadha has been empanelled in the rank of Additional Secretary (AS) in Government of India.
Department of Personnel & Training (DoPT) has brought out the notification here in this regard.
DoPT notification says "The Appointments Committee of the Cabinet has approved the empanelment of Shri Sanjeev Kumar Chadha, IFoS (OR:89) for holding Additional Secretary/ Additional Secretary Equivalent level posts at the Centre."
Mr.Chadha is now serving as Principal Secretary of the Department of Co-operation.
He is also serving as Special Secretary Department of Agriculture & Farmers' Welfare.
Mr.Chadha is Chief of Odisha State Agricultural Marketing Board (OSAM) Board, which is spearheading the Agri-Marketing in the State.
Now the Department of Co-operation(DoC) is spearheading new initiatives, thanks to the overdrive of Mr.Chadha, who is a go-getter and workaholic mandarin.
DoC is bringing in wide scale reforms on the lines of 5T Charter of the Odisha Government.
Recently DoC efforts for transparency for inducting new Managers in State Co-operative Bank fold were appreciated by the Chief Minister Naveen Patnaik. Mr.Chadha is the Chief Administrator OSCB.
On 12 January Chief Minister said that the cooperative sector plays a pivotal role in the socio-economic development of farmers by providing necessary impetus to their agricultural operations through credit inputs and marking support.
The induction of new Managers and System professionals will enable the cooperative banks to have quality manpower at the front office and infuse professionalism in their functioning, he said at a program where as many as 240 Assistant Managers and 26 System Managers were inducted into the cooperative banks here.
2158 PACS have gone online with Core Banking System facilities, he said, this will bring about efficient, expeditious and transparent service delivery by the PACS in the field of banking, credit and other operations.