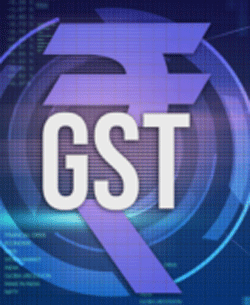 Bhubaneswar: Till date Odisha is yet to receive an outstanding amount of Rs.2728 Crore towards GST compensation from Government of India.
According to latest report on GST Compensation, the State Government is to receive the outstanding amount of Rs.1167.50 Crore for 2021-22 and Rs.1560.50 Crore for 2022-23 towards such compensation.
While the GST Compensation Regime has ended on 30 June 2022, the above outstanding amount for GST Compensation is pending for last so many months.
In the meantime Odisha Government has requested to release the outstanding amount and it had also been requesting to extend GST Compensation payment regime for another five years, however the Union Government is yet to decide over the extension, officials admit.
GST Compensation regime continued till June 2022. For the purpose of payment of compensation to States for any loss of revenue arising on account of implementation of GST for five years, a GST Compensation Cess was levied on select items under Section 8 of the GST (Compensation to States) Act, 2017.
This was transferred into a non-lapsable Fund known as GST Compensation Fund which forms part of the Public Account of India.
The loss on account of introduction of GST was calculated as per Section 7 of the Act and was to be fully paid out of the GST Compensation Fund as per section 10(2) of the Act.
As per provisions of GST (Compensation to States) Act, 2017 and taking into account Rs. 1.10 lakh crore for FY 2020-21 and Rs. 1.59 lakh crore for FY 2021-22 released to States and Union Territories as back to back loan in lieu of GST compensation.
Various States including Odisha have requested for extension of payment of GST compensation beyond transition period of five years.
The Goods and Services Tax Council was to provide for compensation to the States for loss of revenue arising on account of implementation of the goods and services tax for a period of five years.
According to sources now the state has little space to enhance its tax revenue in order to fill the resources gap due to cessation of GST compensation to the states from July 2022 onwards.
It has been estimated that the shortfall in own revenue for Odisha will be around Rs.65,000 crore in next Five Years.
With this window of GST compensation is no more available, thereby affecting the State Budget to that extent.
If central policy is not revised Odisha will not be able to maintain the level of spending in priority sectors, analysts feel.