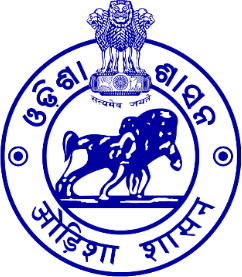 As part of 5T Initiative, the State Government has made online medical certificate mandatory for renewal of driving licenses from January 26.
As per the provision of Central Motor Vehicles Rule (CMVR), 1989, a medical certificate in Form 1A is mandatory for the applicant more than 40 year and applying for new LLR or renewal of DL. It is also required for all the applicants applying for any new transport DL.
At present the applicants are obtaining a manual doctor certificate in a paper format and uploading in the SARATHI portal at the time of online application. In this process the correctness of the medical certificate cannot be ascertained and fake doctor certificates are also uploaded.
In order to make it more transparent and to ensure proper medical test by genuine doctors (MBBS degree holders with registration under MCI), State Transport Authority (STA) Odisha has developed a new online doctor registration portal where about 167 MBBS doctors having MCI registration have registered in the portal.
They will issue medical certificates to DL & LL applicants through the online SARATHI portal and no uploading of form 1A would be required. The details of such doctors are available on the web portal of SARATHI.
Starting January 26, online issuance of medical certificates will be mandatory for DL & LL applicants of age more than 40 years, said Dipti Ranjan Patra, Joint Commissioner Transport, Technical.
A total of 167 doctors have registered on the portal. Any doctor with an MBBS degree or above is eligible to register on the portal. Registration of doctors is completely free of cost, he said.
The medical certificate of a person of age more than 40 year applying for issuance of Learner license/driving license or its renewal can be presented online in the form 1 (A) rather than doing it manually, Patra said.
It was decided to issue medical certificates in form 1 (A) electronically under the 5T policy of the Government of Odisha to improve the ease of getting a driving license and to have better user experience and to reduce footfall in RTO offices.
This will also ensure no one can upload a fake medical certificate and get a driving license. In order to make the whole system transparent, a portal is launched where in-license applicants can directly get medical certificates without hassle.