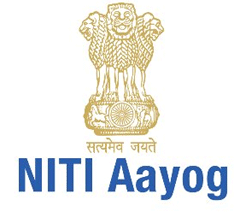 Bhubaneswar: The Union Government has included 9 new 'Non-Aspirational' Districts in Odisha to speed up development process as earlier it was spearheading such efforts in 10 Aspirational Districts.
Those new 9 Non –Aspirational districts are Mayurbhanj, Balasore, Jajpur, Jagatsinghpur, Kendrapara, Puri, Nayagarh, Ganjam, and Sambalpur.
Earlier 10 districts, Balangir, Gajapati, Kalahandi, Kandhamal, Malkangiri, Rayagada, Koraput, Nabarangpur, Nuapada and Dhenkanal were included as Aspirational Districts.
So, now onwards these 19 Districts of the State will get direct attention of NITI Aayog, which has widened its focus for development.
While Ministry of Rural Development has identified Mayurbhanj, Ministry of Agriculture has listed Balasore for this purpose.
Coastal Districts like Jajpur, Jagatsinghpur, Puri, Kendrapara have been listed by Department of Animal Husbandry and Dairying to spur development process.
This primary sector holds lot of scope for development and multiplying farmers' income. Odisha is the first state, which has doubled its farmer's income in Fisheries and Animal Resources Development (FARD) Sector.
While Nayagarh District has been picked up by Ministry of Jal Shakti, Ganjam has been listed by Ministry of Tourism, said official sources.
Sambalpur has been listed by Department of School Education and Literacy under Ministry of Education.
NITI Aayog has informed the Odisha Government in this regard. Several Union Ministries and Departments have identified these 9 districts, which are lagging in some of the development parameters.
Odisha Government has not only appointed 10 senior officials as Pravari Officers for these Aspirational Districts, State Nodal Officer has been notified to coordinate the efforts.
The Union Government has also appointed Pravari Officers for all the Aspirational Districts in the country.
While there were 112 Aspirational Districts in the country, now with new inclusion more 142 Districts have been added to the list where development process is lagging.
In fact Prime Minister Narendra Modi has taken lot of interest for these districts and asked the officials to work with the same enthusiasm shown in developing the 112 Aspirational Districts while meeting the remaining targets in the 142 districts identified by various Ministries and Departments.
PM said that "This is a new challenge for all the governments – the government of India, the state governments, the district administration, and the government machinery. Now we have to meet this challenge together".
PM has also directed to various Ministries to pick up some of these districts to launch initiatives in partnership with the State Government to rapidly saturate the districts in the schemes.
Like Aspirational Districts, these new Non-Aspirational Districts will be seeing the rapid development process in those parameters, in which these were lacking, said an official.
State Nodal Officer has been advised to be responsible for driving the new initiative, which is being launched, an official said.