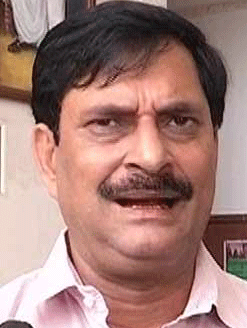 Bhubaneswar: As the schools have remained closed due to a spike in Covid-19 cases in the State, School and Mass Education Minister Samir Ranjan Dash on Monday cleared some air on conduct of Class X and XII Board Examinations.
Mr.Dash advised the Class X and XII students to be ready with their preparations for the board examinations.
As the Covid-19 situation is improving in the State, there are possibilities of holding the board examinations for Class X and XII students, he said.
If any special situation arises in the country as well as the State due to Covid-19, the State Government will take a final decision on this, said the Minister.
As per prevailing situation is concerned, there is every possibility for the conduct of the examinations, Mr.Dash added.
The summative examination-1 for the Class X students has already been completed in the State.
Mr.Dash further informed that the Department will always try to ensure that the examinations are held and the results are published on time.
The State Government had earlier reduced the syllabus as part of the reforms which were initiated following the cancellation of the Matriculation and other examinations last year due to Covid-19 situation.
At present, the State is showing a declining trend as far as the daily reporting of Covid-19 cases are concerned. Odisha reported 7,291 fresh COVID-19 cases on Monday, pushing the tally to 12,11,951, while the death toll mounted to 8,525 with five more fatalities.
Public Health Director Niranjan Mishra on Monday said Omicron variant will soon be in a community transmission stage in Odisha as the transmission rate of the variant is high.
Omicron cases have risen significantly in the state. Previous analysis shows that 60 per cent of the Omicron cases in the State were local contacts, he said.

At any moment, the cases might explode, as the variant is highly transmissible, Dr.Mishra added.