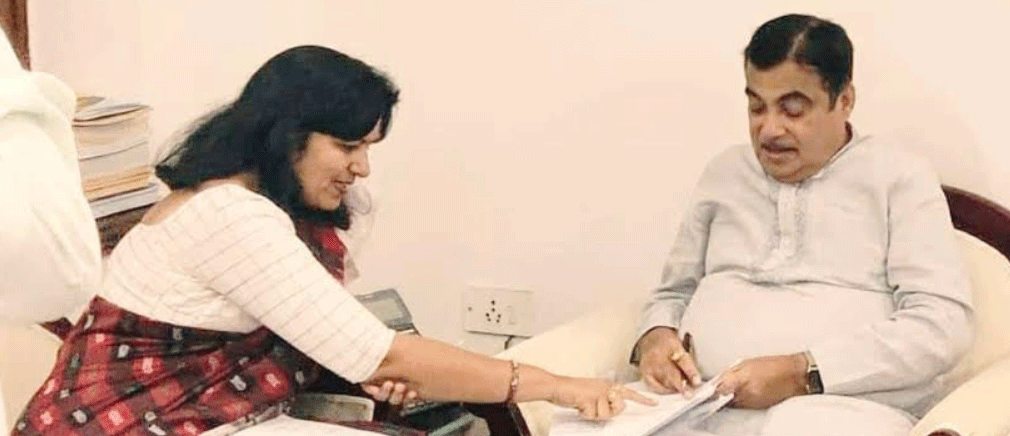 New Delhi: Union Minister for Road Transport and Highways Nitin Gadkari has approved three key proposals for Bhubaneswar. These are a Flyover at Cosmopolis Square, and two foot-over bridges near Hotel Crown and Satsang Vihar.
Besides, the Capital Region Ring Road proposal has also received the Union Minister's nod, said Bhubaneswar MP Aparajita Sarangi.
Ms.Sarangi met Mr.Gadkari in Delhi on Wednesday and presented the proposals before him. Following the meeting, she informed that all the projects have been approved by the Minister.
Ms.Sarangi tweeted: "Delighted to inform that as desired by the residents of my Constituency,I had been requesting for the approval of – Flyover at Cosmopolis Square; Two FOBs near Hotel Crown & Satsang Vihar; and Capital Region Ring Road. Grateful to Minister Nitin Gadkari, all are being allowed."