Bhubaneswar: As cyber fraud cases are increasing day by day in the State, Odisha Crime Branch(CB) has released a short film to create awareness among people about cyber fraud & crime.
The 2 minutes 24 seconds short awareness film was produced by Odisha CB. ADG, Crime Branch, Sanjib Panda has recently launched the film in the presence of noted Odia film actor Sabyasachi Mishra and actress Archita Sahu, who were featured in the movie.
Veteran filmmaker Basant Sahu directed the awareness film. In the short movie, the two Odia film stars have appealed to people not to send money in response to a message purportedly sent by your relative or friend.
"First you have to confirm whether the message is genuine or not. Because, many cyber criminals are nowadays sending such fraud messages to people and taking your hard earned money," the actors said in the video.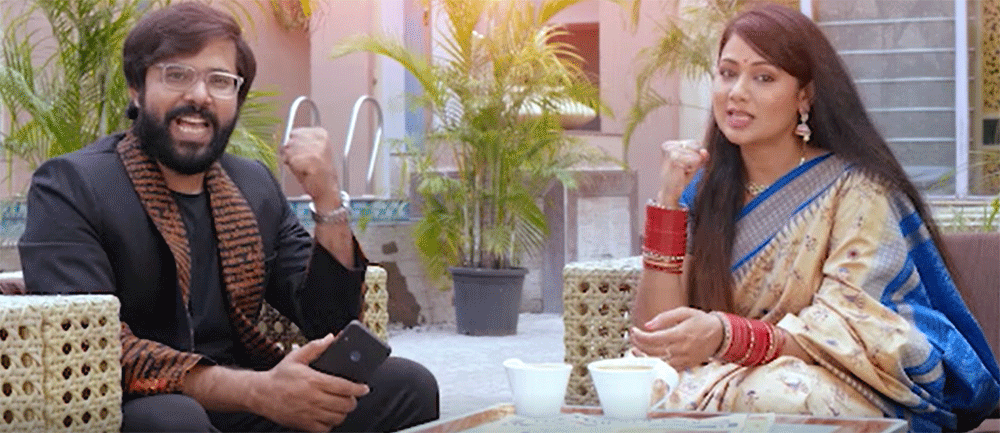 "Awareness is an important tool to check such cyber fraud cases in the State. The cyber fraudsters are creating fake social media accounts in the name of your relatives and friends and seeking money in the name of a medical emergency. If you are getting any such message, first confirm whether the message is true or not by calling the person," ADG Mr.Panda said.
Cyber criminals cheated several people of about Rs 2 crore in the State last year when the police registered 2,037 such cases. It was a marginal increase (5.5%) from 2020 when 1,931 cyber crimes were recorded.
In a bid to fight the increasing cases of financial fraud and cybercrime in the state, the State Government has established 11 new cyber and economic offences police stations. With the 11 new police stations, the number of such police stations in the State increased to 14.
Now, the State has such police stations in Sambalpur, Rourkela, Berhampur, Cuttack, Bhubaneswar, Keonjhar, Angul, Balasore, Mayurbhanj, Puri, Koraput, Bhawanipatna, Bolangir and Kandhamal.