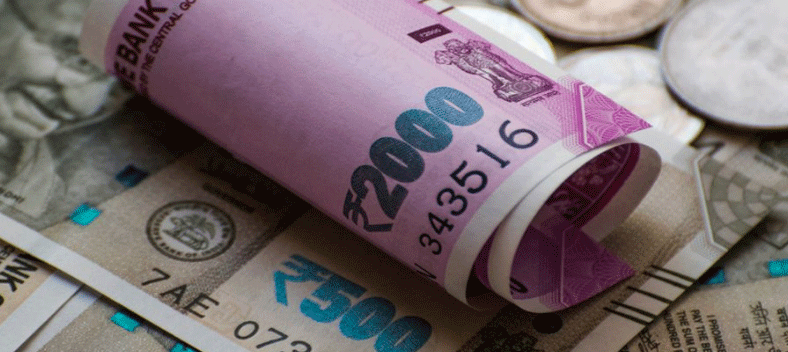 Bhubaneswar: The State Government has made provision of Rs 40,011 crore for capital asset creation in its Budget for the financial year 2022-23, which is about 5.6 per cent of GSDP.
This allocation is a 56 percent jump over current year's allocation. Additionally, loans and advances, grants for creation of capital assets and other expenditure for capital formation together account for more than Rs 51,799 crore, which is about 7.2 percent of GSDP.
Presenting the Vote on Account Proposal in Assembly on Wednesday, Finance Minister Niranjan Pujari said, "Quality of public expenditure is of critical importance for us, since State Budget contributes around 25 percent to 30 percent of the Gross State Domestic Product."
Higher capital outlay of 5.6 percent of GSDP of the State Budget with its multiplier effect would help in rapid and strong growth in the State economy, thereby creating better infrastructure, conducive to industries, entrepreneurship, job creation and sustainable urban development, he said.
Provisions under the major State Sector Schemes for infrastructure development include Rs 300 crore under Biju Expressway, Rs 178 crore under State Capital Project (including Capital Road), Rs 1,408 crore under Augmentation of Basic Amenities and Development of Heritage and Architecture (ABADHA) at Puri, Rs 200 crore under Ekamra Khetra Amenities and Monuments Revival Action Plan (EKAMRA), Rs 200 crore under Samaleswari Temple Area Management & Local Economic Initiative (SAMALEI) and, Rs 150 crore for Integrated Development of Heritage, Monuments & Tourist Destinations.
Similarly, Rs 1,688 crore has been allocated under Biju Setu Yojana (BSY), Rs 1100 crore under Pradhan Mantri Gram Sadak Yojana (PMGSY), Rs 675 crore under Mukhya Mantri Sadak Yojana (MMSY), Rs 150 crore for Connecting Unconnected Villages in Difficult Areas (CUVDA), Rs 150 crore for Connection of Missing Road Links (CMRL) and Rs 340 crore Transferred Road Improvement Programme (TRIP).
Apart from the capital creation, the State Government is also giving high priority to provision of drinking water by saturating each rural household with tap water connection by 2024.
"We target to achieve 100 percent house connections in all the 114 towns and cities of the State during 2022," Pujari announced.
The State has provided Rs 2255 crore for rural and urban water supply under the scheme BASUDHA, Rs 6,000 crore under Jal Jeevan Mission in convergence with extra budgetary resources like OMBADC and DMF under the State Saturation Plan to fulfil the target.
Outlay for urban amenities include Rs 138 crore under Urban Sewerage Scheme, Rs 334 crore under Odisha Integrated Sanitation Improvement Project, Rs 251 crore under Urban Sanitation Scheme, Rs 415 crore for Improvement of Urban Governance, Rs 214 crore for town planning under New City Development, Rs 250 crore under Swacchh Bharat Abhiyan, Rs 200 crore under Smart City and Rs 200 crore under AMRUT.
Keeping in view the requirement of funds for expenditure on payment of salary, pension, interest and other on-going scheme & programmes, the Finance Minister has proposed a sum of Rs 1,06,498 crore in the Vote on Account for seeking approval of this august House to defray expenses during the first four months of the financial year (April to July).