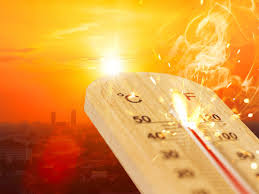 Bhubaneswar:With the mercury breached 40 degrees Celsius in many parts of the State, the Government has also decided to start morning classes of school students from April 2.
Speaking to reporters here, School & Mass Education Minister Sameer Ranjan Dash said, "The heat wave condition has forced us to revise the school timings so that the students face minimum heat during school hours."
He said the physical classes for Class I to VIII students will start at 6:30 AM and end at 10 AM while the classes for standard IX and X students will be conducted between 7 AM and 11 AM.
Physical classes for students from Class 8 to 12, along with colleges, universities and other technical institutions had reopened from February 7. However, classes for students from KG to Class 7 were reopened from February 28.
At least eight places in the State recorded a day temperature of 40 degrees Celsius or above on Wednesday.
The mercury soared up to 42.7 degrees Celsius at Titilagarh, making it the hottest place in Odisha for the day.
According to the MET department, Titilagarh recorded the highest temperature followed by Balangir with 42.5 degrees, Sonepur with 41.9 degrees, Jharsuguda (41.2), Bhawanipatna (41) and Boudh (41). The maximum temperature was 40 degrees Celsius at both Sambalpur and Sundergarh towns.
The twin cities Bhubaneswar and Cuttack recorded a temperature of 34.8 and 38.1 degrees Celsius, respectively.