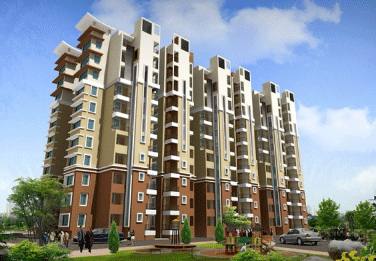 Bhubaneswar: The State Cabinet has approved a complete new Odisha Apartment Ownership Act, which will be tabled before the Assembly in this budget session.
After the enactment of the Real Estate (Regulation & Development) Act, 2016, it has become expedient to bring forth Amendment to the Odisha Apartment Ownership Act, 1982.
Hence, a new legislation has been proposed instead of going for an exhaustive amendment in the existing Act, said Minister Parliamentary Affairs, Niranjan Pujari in Odisha Legislative Assembly.
The legislation will have provisions for regulation of ownership of an individual apartment making ownership rights on apartment as heritable and transferable and regulation of use of common areas and facilities in an apartment having more than one building including multi-storied building and common fund created to meet the common expenses, and also to provide other provisions relating to registration of common area in the name of the Association of allottees, etc.
Moreover, the Cabinet has decided for conversion of all leasehold lands allotted for residential housing projects by Development Authorities (DAs) and Odisha State Housing Board (OSHB), including the projects developed under PPP mode, to freehold status.
The above initiatives will benefit allottees of 99 projects executed by OSHB & Development Authorities and provide a much-needed relief to the bonafide allottees, who faced a lot of difficulties in beneficially enjoying their properties. The State Government has also extended the license of dealers of Fair Price Shops for a period of another year.
The Fair Price Shop license granted to the dealers for operating PDS was valid from 1st October, 2022 to 31st March, 2023. Now, it was extended for a further period of one year i.e. from 1st April, 2023 to 31st March, 2024, Parliamentary Affairs Minister Niranjan Pujari said in Assembly on Friday.
This will also facilitate new dealers issued with Fair Price Shop license to operate for the period 1st April, 2023 to 31s March, 2024.
The PDS is managed by 13,428 numbers of Fair Price Shops out of which 6,568 are institutional dealers and 6,860 are private dealers.
The State Cabinet also has given its seal of approval to the proposal for creation of one post of Principal Secretary to the State Government for engagement of Senior Officer Manoj Kumar Mishra in the Electronics and IT Department.
Shri Mishra was appointed as Principal Secretary on contractual basis after acceptance of his resignation from IRTS cadre by the Ministry of Railways, Government of India.
The post will be co-terminus with the tenure of engagement of Mishra ie. till he attains the age of 60 years or he vacates the post or the State Government disengages him, whichever is earlier.
The State Cabinet has also approved the appointment of Shyama Bhakta Mishra, OAS(SS), as Member of Odisha Public Service Commission (OPSC). The OAS officer is serving as Managing Director, Boyanika with additional charge of Director, Handicrafts.