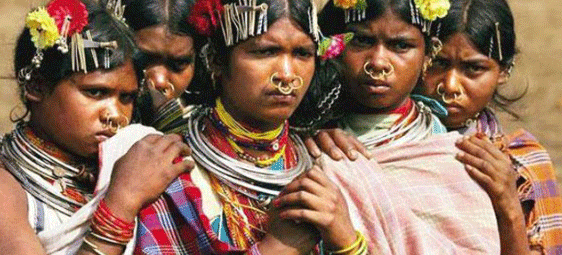 Bhubaneswar: With an objective of providing economic power and strengthening the livelihood base of the tribal communities, the State Cabinet has approved a Rs 500 crore livelihood scheme for ST communities of Odisha.
The State Cabinet led by Chief Minister Naveen Patnaik has approved 18 proposals including the scheme during its meeting held last evening.
As the Assembly budget session is underway, no press briefing was made yesterday. Parliamentary Affairs Minister Niranjan Pujari has informed the Cabinet decisions in the House on Friday.
The ST & SC Development, Minorities & Backward Classes Welfare Department will implement the Livelihoods Cluster Development initiative under Mukhya Mantri Janajati Jeebika Mission through the State sector scheme 'ST Livelihood and Income Generating Programme".
The new State funded scheme will be implemented in 119 TSP blocks of the State through 22 ITDAs utilising a total outlay of Rs 500 crores over a period of three years from 2022-23 to 2025-26, Pujari said.
As per the scheme, over 1.5 lakhs tribal households will be supported by ensuring timely access to quality inputs, infrastructure support incidental to livelihood, introduction of better production practices, training and capacity building support and marketing assistance in a convergence mode.
The ST & SC Development Department, through this new scheme will enable the tribal households to venture into well planned farm based & off-farm livelihood activities at the household level for enhancing their income and quality of life on a sustained basis, officials said.
This new initiative will supplement the Odisha Government's vision of improving lives & livelihoods of tribal communities in the State by enhancing their economic power and strengthening their sources of livelihood, they said.
The Cabinet has also approved a special package of incentives for a very large investment proposal of Indian Oil Corporation Limited (IOCL).
The Central-PSU has proposed for setting up of a Mega Dual Feed Cracker (DFC) at Paradip with investment of Rs.58,042 crore for production Ethylene, Polypropylene, Poly Vinyl Chloride (PVC), Phenol, Is-Propyl Alcohol (IPA) etc. for total capacity of 2822 KTA.
The I0CL requested for signing of MoU with Government of Odisha with specific incentive packages to improve the viability of the project.
As per the provision of IPR-2022, a High-Level Committee examined the incentive proposal taking into account the benefits of the State and recommended the same to the State Cabinet for consideration. The State cabinet approved the special package of incentives for the project, the Minister informed the House.
The Dual Feed Cracker will enable significant industrial development in various downstream industries like Plastic, Pharma, Agro Chemical, Personal Care products (FMCG), Speciality Chemicals, Paints, Packaging materials etc.
These downstream industries in the MSME sector will create large employment opportunities with enhancement of economic activity in the State.
IOCL and its downstream industries will generate employment for about 25,000 persons both directly and indirectly. The State will also gain through the equity investment towards land to be allotted in favour of the company.