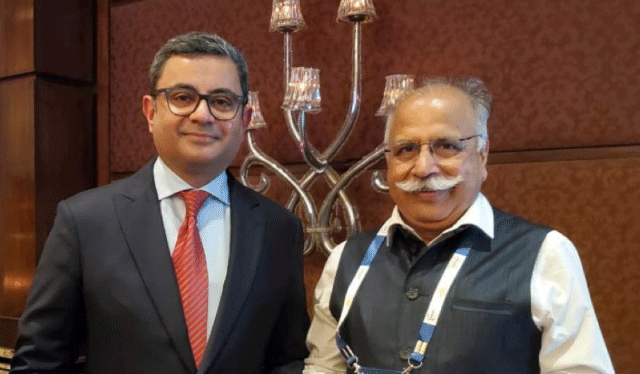 Bhubaneswar: Ace Industry Leader, Brahma Mishra has been invited to join in the Executive Committee of Federation of Indian Chambers of Commerce and Industry (FICCI).
Mr.Mishra, whose is spearheading causes of Industry and Trade in general and MSME Sector in particular has richly contributed to the development of the sector.
Naturally recognizing his contributions to the growth of trade and industry in Odisha, Federation of Indian Chambers of Commerce and Industry (FICCI) President Subhrakant Panda has invited The Utkal Chamber of Commerce and Industry Ltd. (UCCIL) President Brahma Mishra to join the FICCI National Executive Committee as a Co-opted Member for the year 2023 and provide his valuable guidance and support.
"Your participation in the meetings of the National Executive Committee will enrich the deliberations and help build a stronger FICCI," Panda wrote in his invitation letter to Mr.Mishra.
The FICCI President also requested the UCCIL Chief to attend at least 4 meetings of the National Executive Committee during the year.
The FICCI National Executive Committee – comprising top industrialists of the country, Chief Executives of multinational corporations, heads of public sector enterprises, financial institutions, banks and management experts – meets 6-7 times in a year to deliberate of national and region-specific issues with a view to sensitizing the key issues prevailing in the economy.
The National Executive Committee meetings are usually addressed by Chief Ministers, Ministers, Senior Government Officials, Industry Stalwarts, Think Tanks and experts on topical subjects.
UCCIL President Mr.Mishra who had a successful stint in Steel Authority of India has remained a record number of times as the Chairman of Steel Executive Federation of India, President and Secretary of Rourkela Steel Plant Executive Association.
His induction in Top Industry Body of the country will be helpful for the Trade and Industry of the State to raise issues in National Level, which requires attention of Policy Makers.