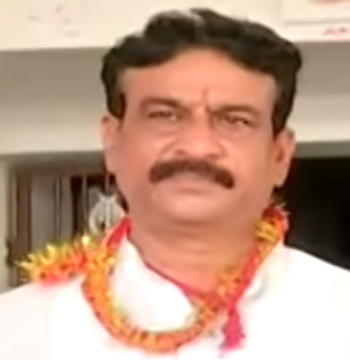 Bhubaneswar: As former Dhamnagar MLA and BJD leader Rajendra Kumar Das has remained adamant to his stand, the Governing Biju Janata Dal (BJD) on Wednesday expelled him from the party stating he is indulged in 'anti-party' activities.
BJD Supremo and Chief Minister Naveen Patnaik has expelled Mr.Das from the party.
"Sri Rajendra Kumar Das, EX-MLA of Biju Janata Dal, Dhamnagar Assembly Constituency, District- Bhadrak has been expelled from the Party for his anti-party activities by Naveen Patnaik, President, Biju Janata Dal," BJD General Secretary (Media Affairs), Manas Mangaraj said in a statement.
Resented over not getting a BJD ticket for the upcoming Dhamnagar by-poll, Rajendra had filed nomination to contest the election as an independent candidate. Despite repeated requests from several senior leaders of the BJD, he did not step down and remained in the battle field for the MLA seat, which he lost in last election with a minimal margin of votes.
According to party sources, when the BJD leadership had decided to nominate a woman face for the by-poll, Mr.Das had proposed the name of his daughter. However, the BJD leadership remained stuck to their decision to nominate a woman with SHG background.

This has provoked the father-daughter duo, which resulted now in battleground, the sources said.  
Then, the BJD fielded Tihidi Block chairperson Abanti Das as its nominee for the by-poll.
The BJD apparently had adopted the 'wait and watch' formula till the last date of withdrawal of nomination. However, Mr.Das did not opt out of the race even as top leaders had made all out efforts to appease the former legislator.
Mr.Das welcomed the decision of the BJD and said, "I was expecting this. I had earlier said that suspension or removal would be a blessing for me."
"I am fighting the election on the basis of their blessings and advice and I will continue to do so in the coming days as well," he said.
Meanwhile, three major political party candidates and Rajendra Das have started campaigning for the by-poll. The BJP and Congress fielded Suryabansi Suraj and Baba Harekrushna Sethi respectively.