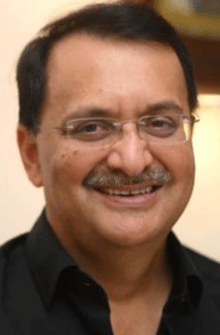 Bhubaneswar: Odisha's Business Summit with Heads of Indian Mission to different countries was held under the Chairmanship of Chief Secretary  Suresh Chnadra Mahapatra in State Convention Centre last evening in which Principal Secretary Industry Hemanta Kumar Sharma welcome heads of Indian Mission.
Top Diplomats, Dinesh Kumar Patnaik, Ambassador of the Indian Mission in Spain, and Manoj Kumar Mohapatra , Ambassador of the Indian Mission in Guatemala attended the Meet.
Mr.Sharma outlining objectives of their visit and the Business Summit of Odisha with them, expressed the hope that Indian Mission Teams would adequately present Odisha at international business forums. Senior officers from different departments along with representatives from various Industry associations joined the deliberations on the further growth of Industries in Odisha.
Addressing the Summit, Chief Secretary Mr.Mahapatra said, "Odisha is growing to a major industrial hub in Eastern India. We have attracted investments in the mineral, metallurgy, chemicals, petrochemicals, textiles, apparel, food processing, IT and ITeS sectors" He further said, "In the last months, Chief Minister Naveen Patnaik has led delegations to Dubai, New Delhi, Mumbai, Bengaluru, Hyderabad for road shows and investors' meets as a part of ensuing Make in Odisha Conclave-2022. Everywhere I have seen high excitement about Odisha among the investor and business community". Mr.Mahapatra expressed the hope that with "involvement of the Heads of Indian Mission in different countries we can increase our presence in the global market".
Reghu G, Director, Technical Education and Training presented the industrial ecosystem in Odisha. He outlined 10 reasons for Odisha becoming a "Destination of Choice" for the Investors. Principal Secretary Sri Sharma elaborating State's industrial infra highlighted the need for " enhanced export-link and sourcing technology-import."
In the open discussion session, the representatives of various industry associations also mentioned that State could enhance export in textile design, pharmaceutical, vegetable, seafood, cashew, auto and steel sectors.
Concluding the interactive session, Ambassador mr.Patnaik said, "During last two days we have taken exhaustive tours to different developmental clusters in Odisha. The field tour shows that Odisha is growing very fast. He suggested that we would be more aggressive in popularizing the resources of Odisha along with its business facilitating eco-system. "Our field visits during last two days," said Ambassador Sri Mohapatra "showed that Odisha is on a futuristic trajectory". Heads of Indian Mission would extend all its engagements for enhancing exports from Odisha.
It may be pertinent here to mention that the Mission visited the Maniabandh Textile Cluster in Cuttack and discussed with members of various weavers' cooperative societies. They went to Dhenkanal to see the programs being implemented under "aspirational district program". They visited the BB High School, Dhenkanal and looked into functioning of the new smart classrooms and e-learning facilities etc installed under high school transformation programme of the State.
The team also visited the cashew cluster in Mahisapat, and Dokra artisans in Sadeibareni of Dhenkanal district. On second day of the visit, the Team went to Sea Food Park at Deras, World Skill Centre at Mancheswar and Kala-Bhoomi at Pokhariput.. They appreciated the " best-in-class infrastructure" being developed in Odisha. In the evening, they held elaborate discussion with the senior officers and industrial associations of Odisha in the business summit.