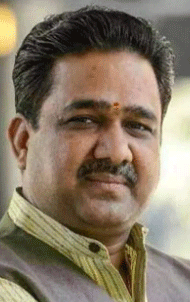 Bhubaneswar: An Ace Organizer, Sunil Bansal has been made In Charge of Odisha BJP, which is eyeing winning election in 2024 and capture the State.
BJP National President J P Nadda Wednesday appointed Mr.Bansal as the party's National General Secretary.
He was made In Charge of Odisha, West Bengal and Telangana, three eastern states, which BJP is trying to emerge as an alternative force.
Mr.Bansal's appointment assumes significance as the BJP is determined to gain more seats in West Bengal and emerge as the alternative force in Telangana and Odisha in the 2024 Lok Sabha elections.
Mr.Bansal had been the organisation secretary in charge of Uttar Pradesh and played a significant role in BJP winning the elections in the politically-crucial state.
He is known for this Team Spirit and organizing capacity, so leaders in the state are very happy over his appointment as In Charge of the Party.