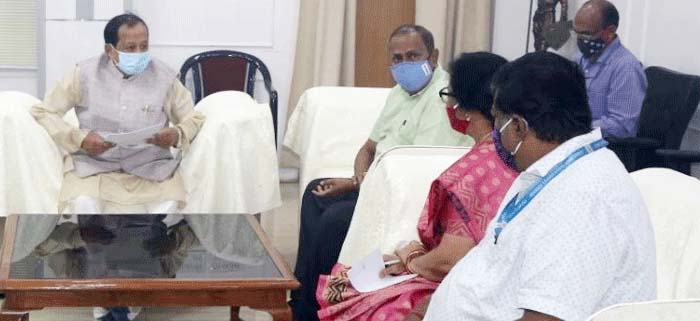 Bhubaneswar: All the proceedings of the Odisha Legislative Assembly (OLA) will be digitized, thanks to support extended by National Institute of Smart Government (NISG).
Speaker, OLA Surjya Narayan Patro chaired a high level meeting held here on 21 December to chart out the Road Map for Digitization of the process.
Secretary OLA, Dasarathi Satapathy,Deputy Director Assembly Library, Aarati Mishra, Joint Secretary Debananda Dora, Deputy Secretary Dung Dung Matraj, NIC Senior Scientist, Niladri Mohanty, Senior Technical Director NIC Sarita Sahu and Senior General Manager N M Chandrakanti participated in the discussion.
Way back from 1937 till date all the proceedings of OLA, reported important proceedings in the Print Media will be digitized.
NSIG is a Government Advisory Body on e-Governance, which is working on Paperless Offices.
NSIG has presented a Grant of Rs.6 Lakh with which preliminary assessment will be taken up and later the entire project cost will be determined.
It was decided in the meeting that the entire progress in this regard will be reviewed in the First Week of January, 2021.
Earlier State Legislative Assembly decided to go paperless by digitalizing its Legislative Processes.
It decided to implement a digital system that fully automates the functioning of the legislative Assembly and minimizes the use of paper through online communication.
A Seven Member Team of the Odisha House Committee headed by Speaker Mr.Patro visited different branches of the Himachal Pradesh Assembly and discussed the implementation of the e-Vidhan project.
e-Vidhan is an e-governance software suite of public websites, house applications, and mobile apps that digitize legislature documents, committee reports, records, and proceedings, etc.
Himachal Pradesh was the first state in the country to have a high-tech paperless system.