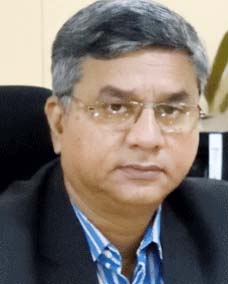 Bhubaneswar: The Farm Based Science &Technology Intervention for Socio-Economic Development in the Aspirational District of Nabarangpur, Odisha is a high value project, said Prof. Suddhasatwa Basu, Director, Institute of Minerals and Materials Technology (CSIR-IMMT).
Nabarangpur is one of the Ten Aspirational Districts in Odisha, which is monitored by NITI Aayog for its Socio-Economic Development.
Farmers in the backward district will reap the benefits, experts opine.
And the Department of Scientific and Industrial Research (DSIR) funded Common Research and Technology Development Hub (CRTDH) in the area of New Materials, Chemical Processes, to help local Micro Small and Medium Enterprises (MSME) Sector.
The Project outlay is approximately Rs.12 Crore over the 5 years.
CSIR-IMMT has started the above two important high value projects as a part of extensional activities directly related to societal work.
Prof.Basu was addressing a webinar on science and Aatmnirbhar Bharat for the promotion of India International Science Festival (IISF) 2020.
He also said that important metals like iron and aluminum can be produced in high quantity by the country itself.
Timely weather forecasting is saving many lives during cyclone, storms and related disasters.
Leading Meteorologist Sarat Chandra Sahu said weather forecasting is an important aspect of agriculture as the right forecasting at the right time can help farmers a lot. It is also useful for the fishermen who are going in sea for fishing.
"Due to robust weather forecasting system now, we are providing accurate weather forecasting to the farmers and fishermen" said Dr. Sahu, Former Director, Indian Meteorological Department, Bhubaneswar.
Dr.Sahu said that timely weather forecast has save many lives during cyclones, storms and other such happenings.
Talking on the efforts on agriculture front Prof. Surendranath Pasupalak, Chairman, Indian Council of Agriculture Research (ICAR) Research Complex for Eastern Region (ICAR-RCER), Patna said that to increase the crop production genetically modified crops have also been introduced as they are reaping good results.
"Earlier we were far behind in the rice production but now India is one of the leading countries in rice export. Science and technology have played a crucial part in it and because of it we are doing extremely well" said Prof. Pasupalak.
Both Prof.Pasupalak and Dr.Sahu were participating in India International Science Festival (2020) being organized by the Ministry of Science & Technology and Ministry of Earth Sciences in collaboration with Vijnana Bharati (VIBHA).