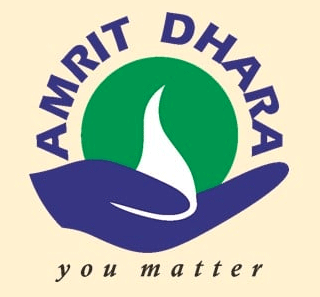 Bhubaneswar: Amrit Dhara Palliative Care Trust(ADPCT) has conducted for the first time a training session for volunteers on 27 February 2021.
Approximately, 55,000 to 60,000 new cancer patients are diagnosed in Odisha every year; and nearly 0.15 million cancer survivors are living in this state of India. 
Volunteers play an important and active role in healthcare all over the world. In India, due to the shortage of doctors, nurses and other healthcare workers, the volunteers are more valuable.

Palliative Care is the medical branch in the health system which delivers physical and psychosocial care to the cancer patients and to persons with other diseases of kidney, heart, neurology, HIV/AIDS etc. Globally, palliative care is recognized in the last thirty years as an important component with a focus to improve the quality of life and reduce the sufferings.

However, in India, less than 5% of all cancer patients can get palliative care, because of low numbers of doctors and nurses working in this field, limited awareness, inadequate availability of morphine and other drugs for pain relief and physical symptoms. Also, there is prevalent lack of attention for psychosocial care of these patients and there are communication barriers with patient's families.
In order to increase the spread of palliative care in Odisha, the government has implemented the district palliative care program(DPCP) from November 2019. Volunteers in healthcare will augment and help the access for patients and families.
This basic training and awareness session conducted by Amrit Dhara Palliative Care Trust was attended by 18 volunteers from different parts of Odisha. Mr. Pravas Acharya lawyer and social leader with Samaja's Lok Sevak Mandal, and Dr. Krupasindhu Panda, senior cancer surgeon were present as the guest speakers.
Dr. Mami Parija, Dr Madhabananda Kar, Dr. Sumita Mohanty, Dr Bidhu Kalyan Mohanti conducted the session for the volunteers.Dr. Ajay Mishra, Nitai Panigrahi and Surendranath Behera coordinated the program. Volunteers expressed their views on experiences, satisfaction and challenges in their works to build the bridges between doctors, hospitals on one side and on the other side with the patients and their families in the society in different remote parts of Odisha.
The real life narratives by these participating volunteers enlivened the session. Amrit Dhara Palliative Care Trust has a suitable venue for small training sessions for nurses, paramedics, doctors, patients and family caregivers, and cancer survivors on a regular basis in future.
ADPCT started on 22 December 2020 with its day care and out-patient clinic at Patia, Bhubaneswar by a group of voluntary doctors. Email: wecare@amritdhara.org.in