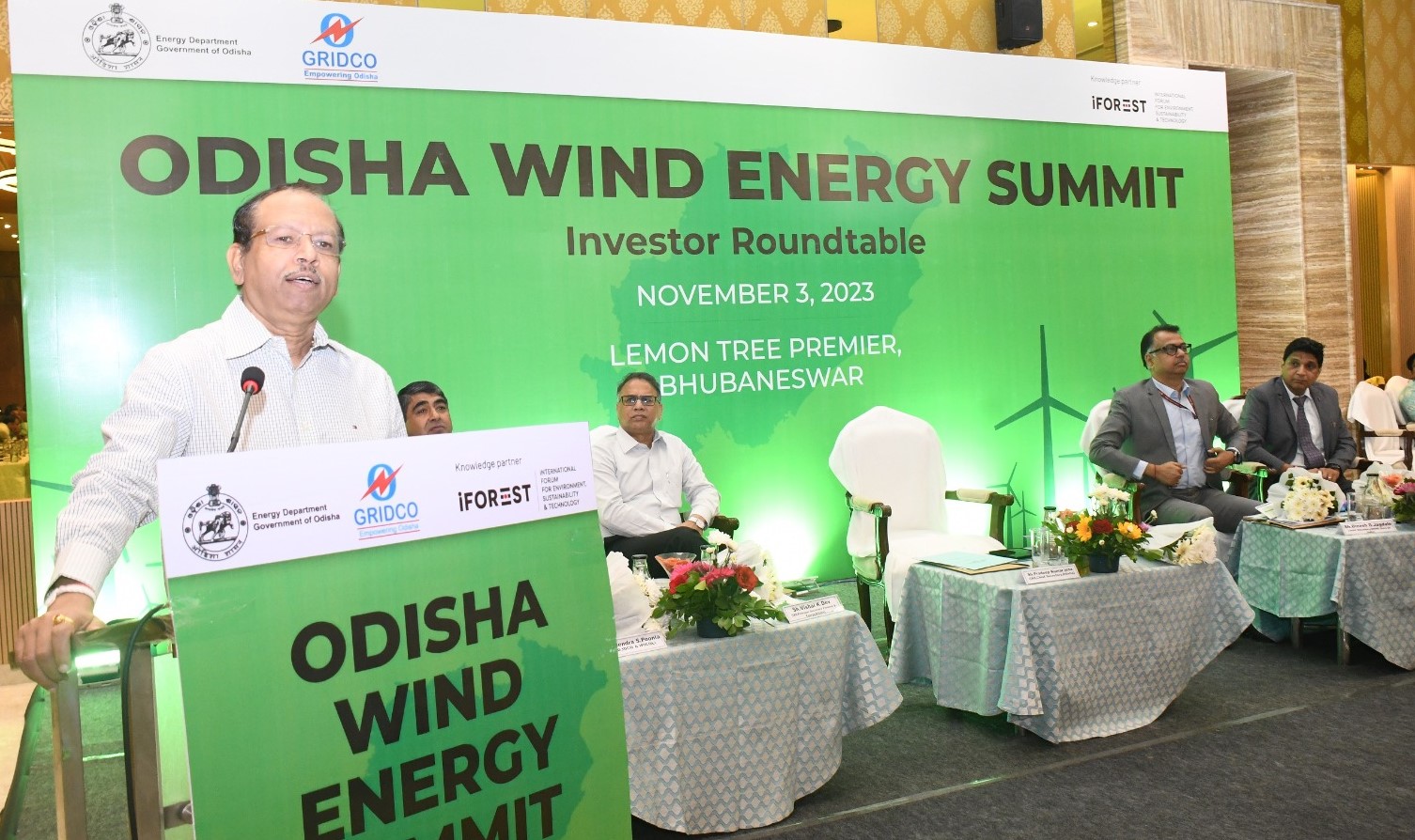 Bhubaneswar: The State Government has received intents worth Rs 4940 crore from investors in the Wind Energy (WE) sector for execution of 575 MW capacity wind energy projects.
GRIDCO, a State Government undertaking and the nodal agency for development of renewable energy, in collaboration with its technical partner the iFOREST, today organized 'Odisha Wind Energy Summit – Investor Round Table' to explore investment opportunities in the wind power sector in the State.
Chief Secretary Pradeep Jena, Principal Secretary Energy & Finance Vishal Dev graced the occasion.
In the sideline of the summit, the prospective investors had one-to-one meetings with the senior Government officials and officials of State nodal agency GRIDCO, wherein an investment proposal of Rs. 4940 crore was assured by different investors worth 575 MW capacity of Wind energy.
At least 25 key investors across the country have participated in the summit. The summit served as a significant platform in bringing together key players in the wind power production and manufacturing segment.
Attending the summit, Chief Secretary Pradeep Jena, in his keynote address, emphasized the State's determination to extend comprehensive support to the wind industry for establishing power plants and manufacturing hubs in Odisha.
Addressing the inaugural session, Vishal Dev, Principal Secretary, Finance & Energy, and Chairman, GRIDCO reiterated the State's unwavering commitment and endeavor to attract investments for wind energy development in Odisha aligning with State's new Renewable Energy Policy (OREP)-2022 and Industrial Policy Resolution -2022.
Shri Dev also expressed confidence that the summit would certainly serve as a vital stepping-stone in Odisha's ambitious journey towards accomplishing the prospective, vision and mission of the wind energy sector.
Speaking at the summit, Dinesh Dayanand Jagdale, Joint Secretary, Ministry of New and Renewable Energy, praised the proactive initiatives of the State Government in translating the mandate of OREP-2022 into reality towards achieving clean & green energy targets.
During the session, the Director General of National Institute of Renewable Energy (NIWE) Dr. Rajesh Katyal gave a presentation and assured all cooperation and technical support from NIWE to harness the full potential of wind power in the State.
In his speech at the session, Bhupinder Singh Poonia, MD, IDCO and IPICOL shared valuable suggestions for growth and sustainability of wind power projects in the State.
Addressing the concluding session of the Summit, Subhendra Kumar Nayak, Additional Secretary, Industries assured the prospective investors to extend the department's full support towards ensuring hassle-free and conducive business environment for them.