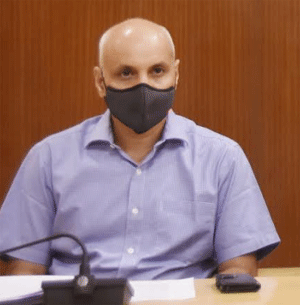 The State Cabinet approved the Food and Procurement Policy for Kharif Marketing Season(KMS) 2020-21 to regulate all aspects of paddy and rice procurement.V V Yadav, Secretary Food Supply and Consumer Welfare said a tentative target of 48 lakh Metric Tonne (LMT) in terms of rice procurement has been fixed.
The Kharif Marketing Season (KMS) 2020-21 commenced from  1 October, 2020 and conclude on 30 September, 2021.
The State Government will procure paddy during Kharif and Rabi seasons separately within the KMS.
Paddy will be procured from registered farmers by payment of Minimum Support Price (MSP) and will be milled into rice by Custom Millers appointed for the purpose.
The rice so obtained will be pumped into State's Public Distribution System (PDS) to meet needs under National Food Security Act, State Food Security Scheme & Other welfare Schemes and the surplus rice will be delivered to Central Pool through the Food Corporation of India (FCI).
This surplus rice will be evacuated by FCI to outside States to meet their food grain needs under PDS.
There is no bar for procurement of any higher quantum if more paddy comes to mandies from registered farmers, he said.
The Cabinet also approved a proposal to bring a second ordinance in the name of Agricultural Produce and Livestock Marketing (Promotion and Facilitation) to give an immediate benefit to the farmer.
He said in order to enable the farmer producers to realize optimum value return of their produce and realize enhanced farm income, there is an urgent need to revisit the existing market structure as per the OAPM Act and bring in a more competitive marketing environment that can contribute to greater marketing efficiency which will drive agricultural growth, farmer's welfare, employment and economic prosperity in rural areas.
The OAPM Act has been amended from time to time, but it is found that the intended purpose of the Act has not been fully achieved. Agricultural Marketing in Odisha still suffers from poor infrastructure, fragmented marketing channel, operational inefficiency and wide gap between the price received by the producer and price paid by the consumer.
The OAPM Act prevents private investment in agricultural markets and restricted to monopoly of the State. Further, the existing regulatory frame work does not support free flow of agricultural produce and direct interface of farmers with the processors or exporters or balk buyers on end users as a consequence of which it has let in large number of intermediaries who may or may not be adding any value along the value chain.
In order to provide a level playing field to sellers and buyers to conclude their transactions in a transparent manner, there is an urgent need to revisit the existing law.
The salient features of the proposed Ordinance are abolition of fragmentation of market within the State by removing the concept of notified market area in so far as enforcement of regulation by Agricultural Produce and Livestock Market Committee (APLMC) is concerned (State Level Single Market), creation of a conducive environment for setting up and operating private market yards and farmer consumer market yards (Krushak Bazar) Sub-Market Yard and Market Sub-yard.
This is to enhance competition among different markets and market players for the farmer's produce, to the advantage of the farmers, enabling declaration of warehouses or silos or cold storages and other structures or space as market sub-yard to provide better market access or linkages to the farmers and to declare the whole State as one Enforcement area and for the purpose of election of members to the Market Committee to delineate geographical area as delineated market area.