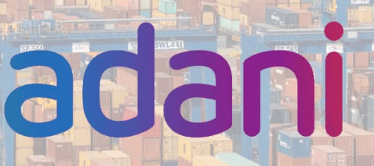 Bhubaneswar: Adani Foundation (AF) is eager to set up Medical College at Bhadrak in Pubic Private Participation (PPP) Mode. AF is the CSR arm of Adani Group.
Shalini Pandit, Secretary Health & Family Welfare has been approached by Chief Executive Officer (CEO) Ports of Adani Ports & Special Economic Zone (APSEZ), Subrat Tripathy in this regard, said sources.
While AF initiated preliminary work and survey to establish Medical College at Bhadrak and Rayagada, it has expressed interest to establish Medical College at Bhadrak on PPP Mode at the first instance.
This entire development for Medical College will be done by Adani Foundation under Adani Group CSR activity based upon mutually accepted Memorandum of Understanding (MoU) with Government of Odisha.
Adani Group is running one of the biggest Non Major Ports at Dhamra in Bhadrak District.
Way back in 2008, Adani Foundation undertook to upgrade District Hospital of Bhuj in Gujarat and established Medical College on PPP Mode. At that time Prime Minister Narendra Modi was Chief Minister Gujarat.
AF was handed over the 300 Bedded District Hospital at Bhuj along with 25 acres of land on 99 years of lease to set up Medical Collegewith 150 MBBS Seats. At present the District Hospital, Bhuj is having over 900 Beds, which are available for treatment of patients of the entire region. Further the Medical College offers MBBS and 60 Plus seats of Post Graduate (MD/MS) Courses.
One of the most interesting parts of the Medical College is that Adani Group has foregone the Management Quota from Day One and handed it over to Government of Gujarat, said sources.
Adani Group is encouraged over the initiative of Government of Odisha, which is setting up Medical Colleges at District level and upgrading Health Care facilities in the far flung areas for the benefit of Public at large as well as increasing Medical Seats in the State.
Accordingly, Adani Group has requested the support of the State Government in this regard, so that the AF will be able to go ahead in this endeavor, said sources.
Establishment of a Medical College at Bhadrak is a longstanding demand. People of Bhadrak have been requesting the State Government to set up MC for quality healthcare for long.
Now with Adani Group showing interest in this regard, it will go a long way in helping out the people of this Coastal Zone with quality health care facility.